Nutrition Software for Healthcare Professionals
A Dietitian's Bag of Tricks
Don't spend hours making menus, diets and recipes by hand. 
Serving the Nutrition Industry since 1982
Let the Diet Analysis Module's built-in features help free up your time.
An easy to use Nutrition Analysis Software
Great for Dietitians, Hospitals, meals on wheels, non-profit programs and more.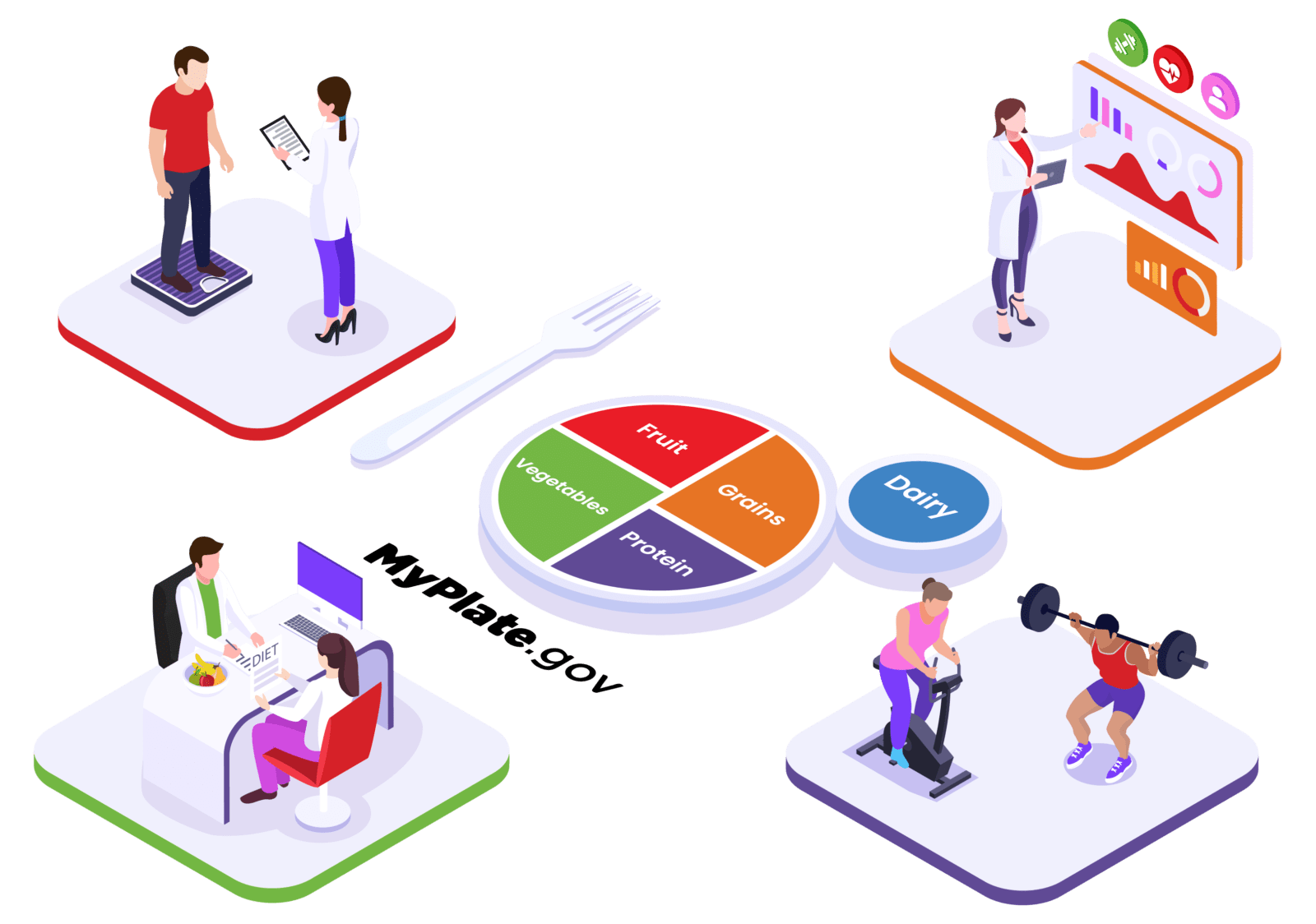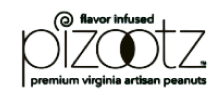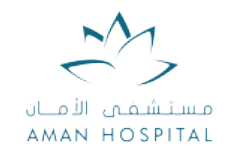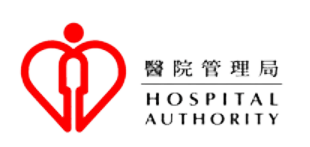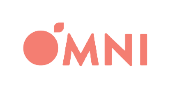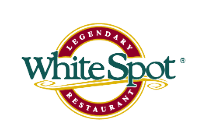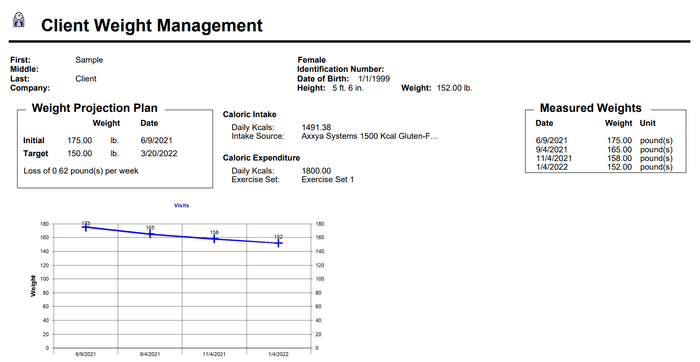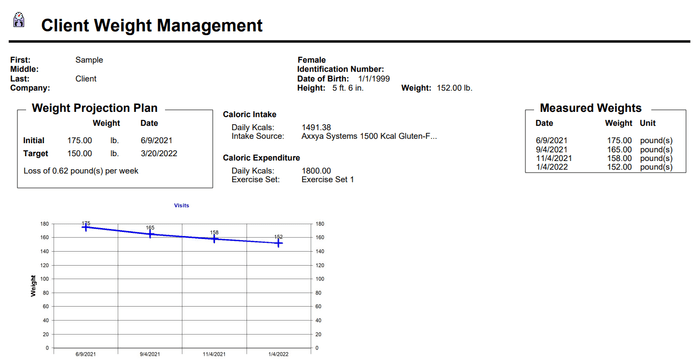 Set a patient's Nutrient Goals
–Track nutrient intake and exercise output for your patient.
Monitor Nutrient Intake
Monitor nutrient intake using the latest Dietary Reference Goals for each patient.  Compare goals to keep patients on track.

Set Exercise Goals
Pick from a list of exercises and see calorie expenditure for your patient.

Calculate Calorie Needs
Calculate Calories using built in formulas and also track weight over time for your patient. 
Track a patient's Diet & Food Intake
–See how your patient is eating via a Diet record or Food Frequency Questionnaire.
Extensive foods from around the world
A large variety of food data from around the world makes it easy to track a patient's intake.

24 HR or 3-Day Diet Recall
Create 24 hour or 3 day recalls to see how your patient is eating. Use built in reports for nutrition education.

Food Frequency Questionnaire
To see how your patient is eating over a certain time period use our built in FFQ features.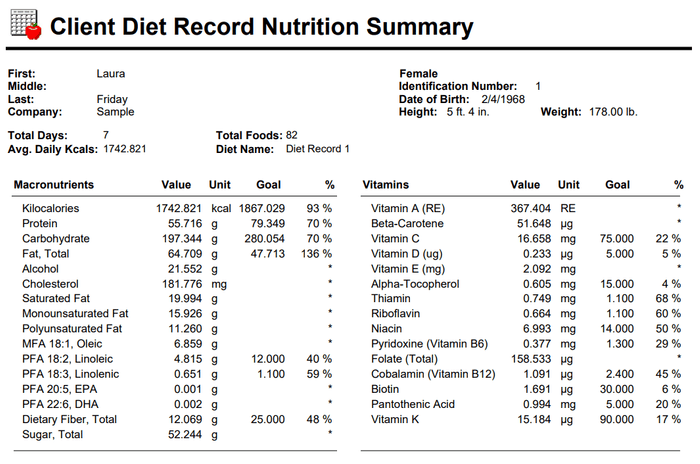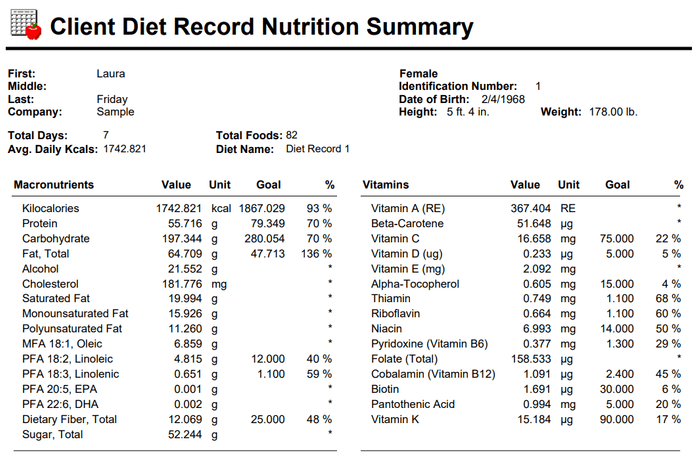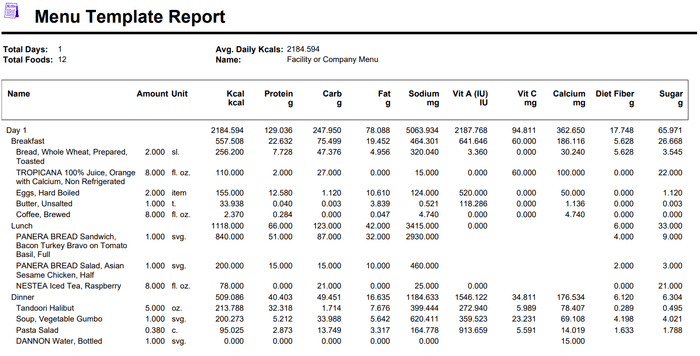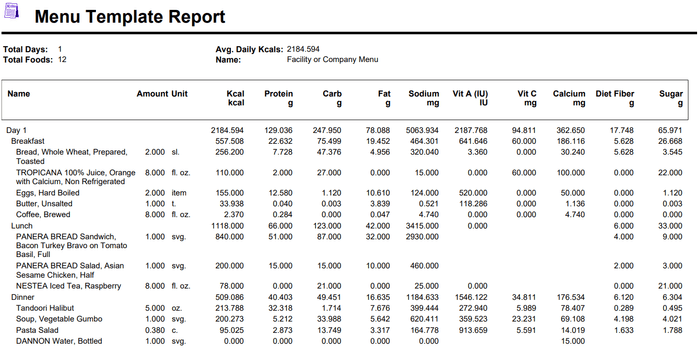 Meal Planning for Patients
–Use built in meal plans for various calories and health conditions.
Menu Creation Features
Use our built in menus and quickly create a meal plan for your patient.  Edit menu templates once and reuse it as needed to save time!

Comprehensive Menus
Preset menus for various calorie levels and categories like Diabetic, Low FODMAP. Vegetarian and more.

Nutrient Data for Menus
Use the latest DRI nutrient goals and see how your menu compares. Use reports for nutrition education
Many report options make nutrition education easier?
–Access various reports in the Diet Analysis Module.
Large Report Variety
Select from over 55+ report options to help analyze diets, recipes, goals, menus and more.

Popular reports
My Plate, Dietary Guidelines, Nutrition summary, list of foods in a menu and more

Spanish Reports & Extract Options
We offer some reports in Spanish. Reports may also be extracted in pdf, csv, rtf, etc.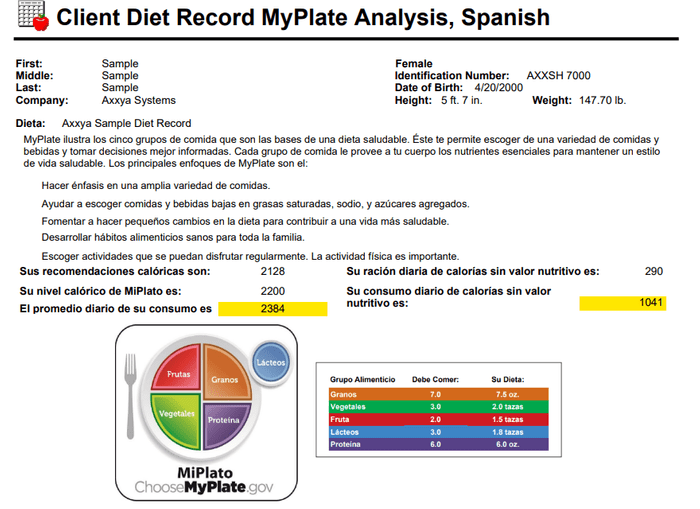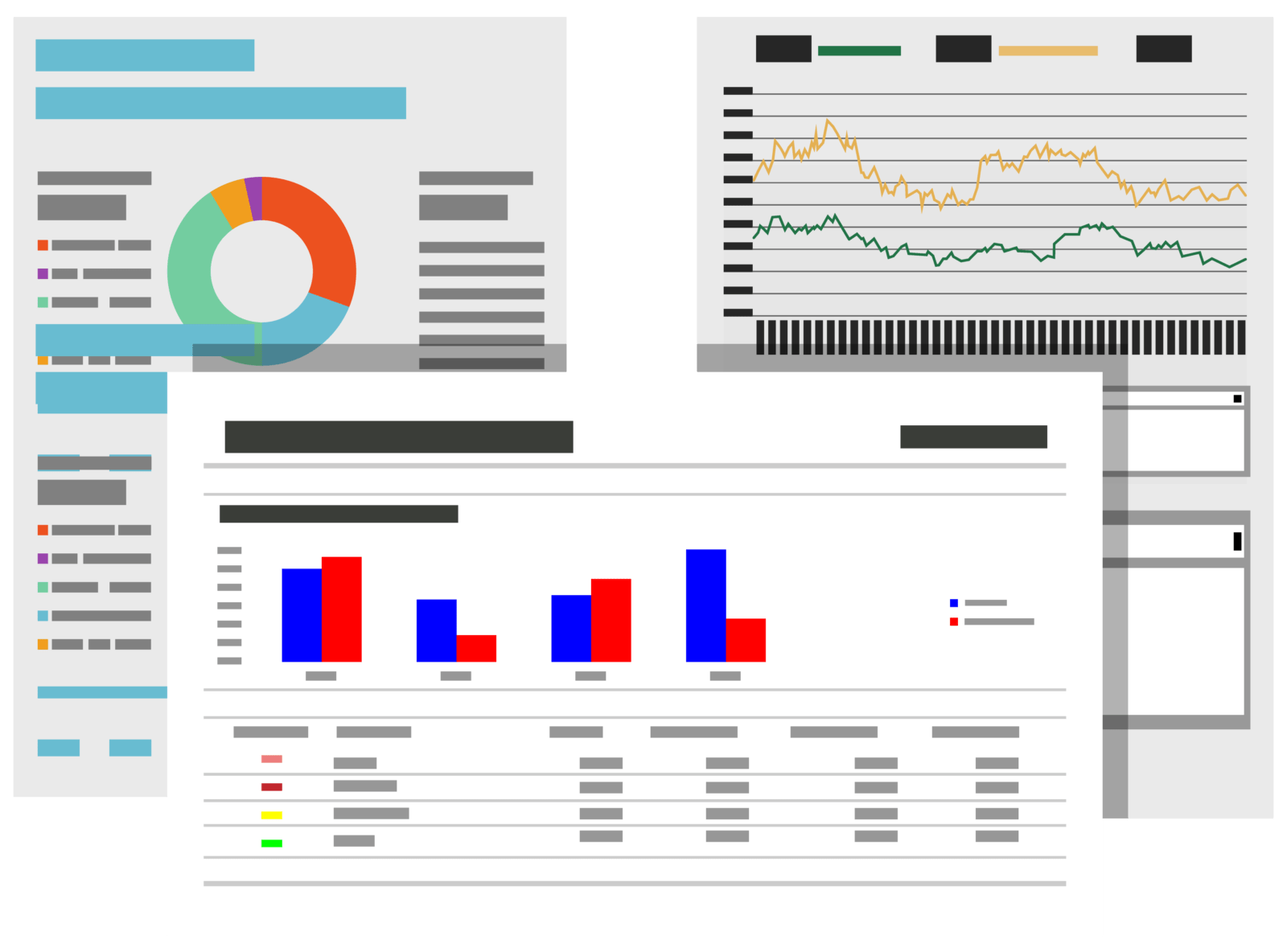 We offer many types of reports
–Here are some samples of our popular reports.  There are over 55+ reports available.