Are you looking to start a food business? If you enjoy baking or cooking and want to take that hobby into a more professional route, figuring out how to comply with local regulations is crucial to your business. Our software makes creating compliant nutrition facts for food and beverages easy—no more time-consuming and painstaking tasks of nutrition data collection by individuals. Not only does using a nutrition label maker decrease the possibility of human error, but it also speeds up a very lengthy process. If you're looking for a less expensive alternative to sending your food to the lab, then learning to use a nutrition label maker is an excellent choice.
With our nutrition label maker, you can create and design your food labels for many different regions quickly and easily, including international areas such as the US, Canada, UK, EU, China, and Hong Kong.
Program Features
Create regulatory food nutrition labels simply and quickly

Make edits and modifications as necessary–no need to spend money on lab testing

Choose from multiple different label designs

Pick bilingual or single-language food nutrition labels

Identify all nutrient and ingredient content claims

Built-in Rounding Rules and Daily Value % calculations

Comply with country or region-specific label regulations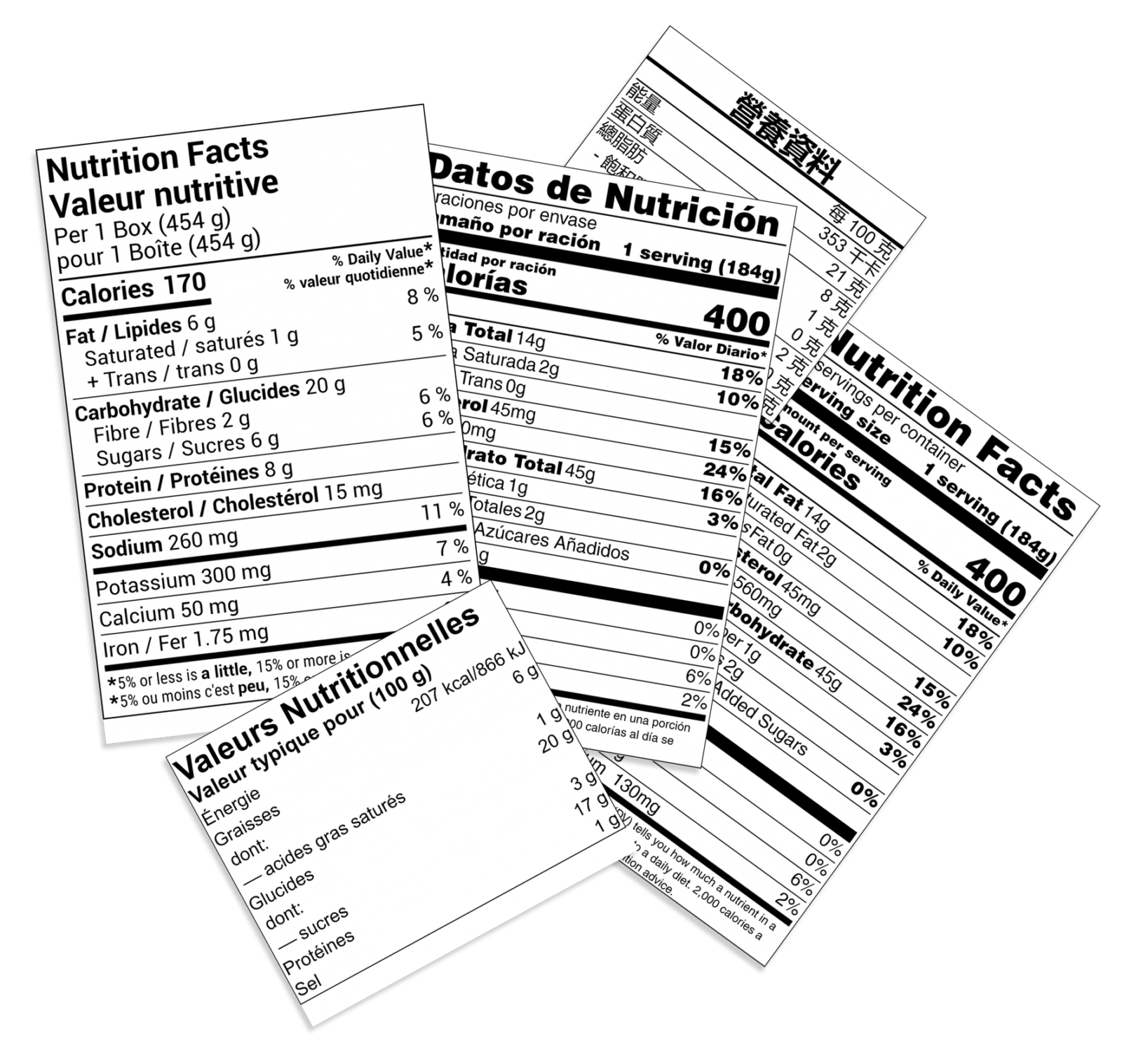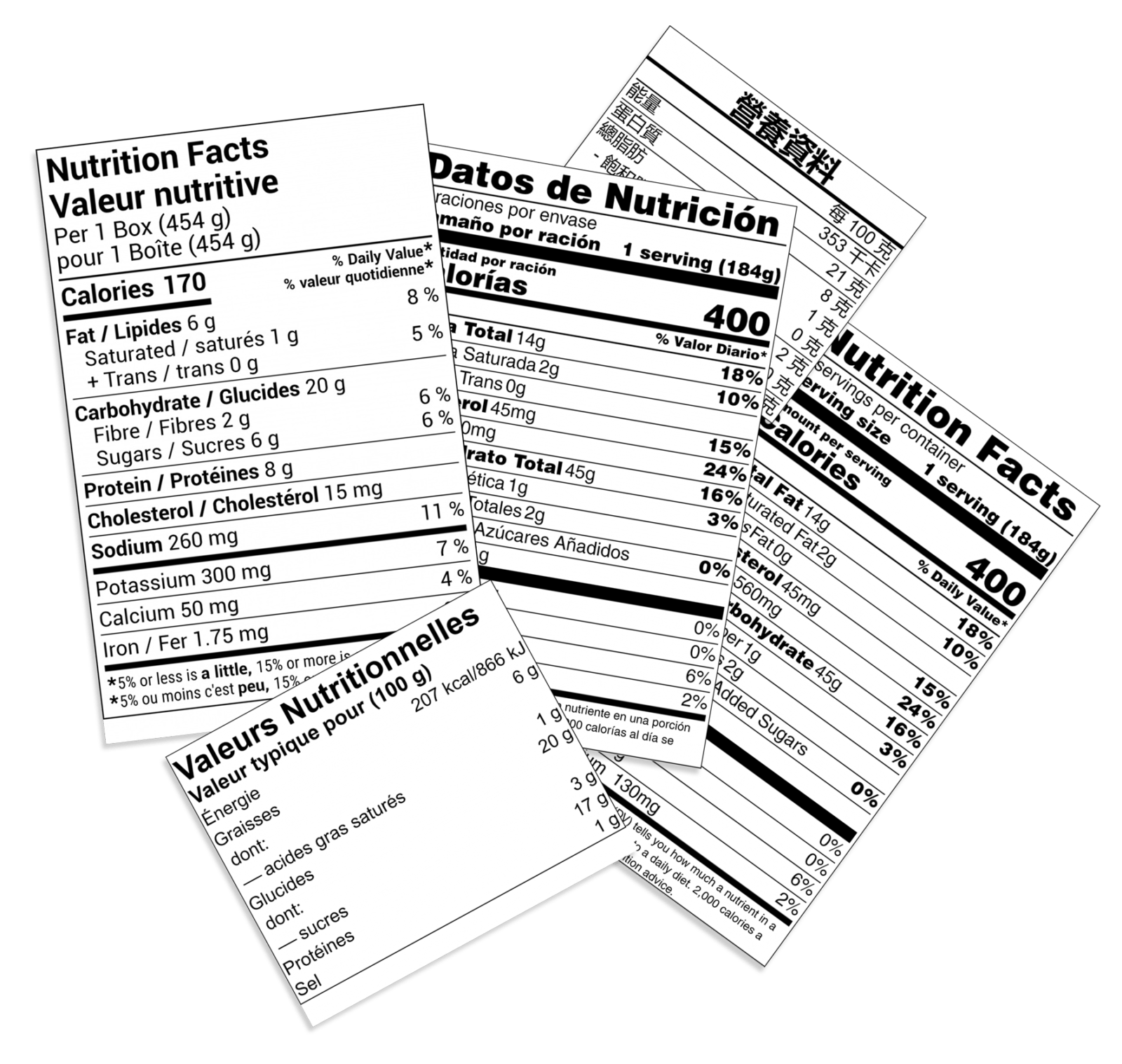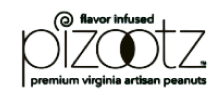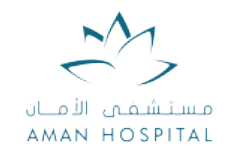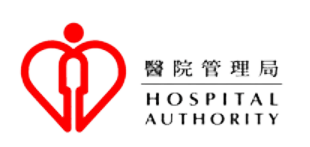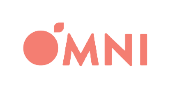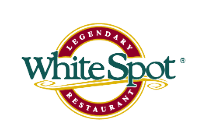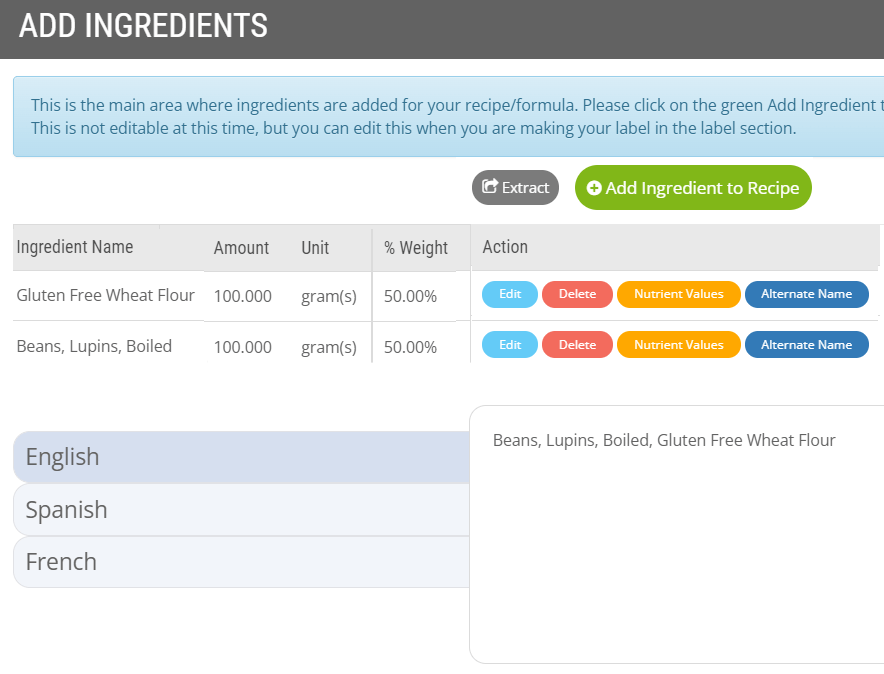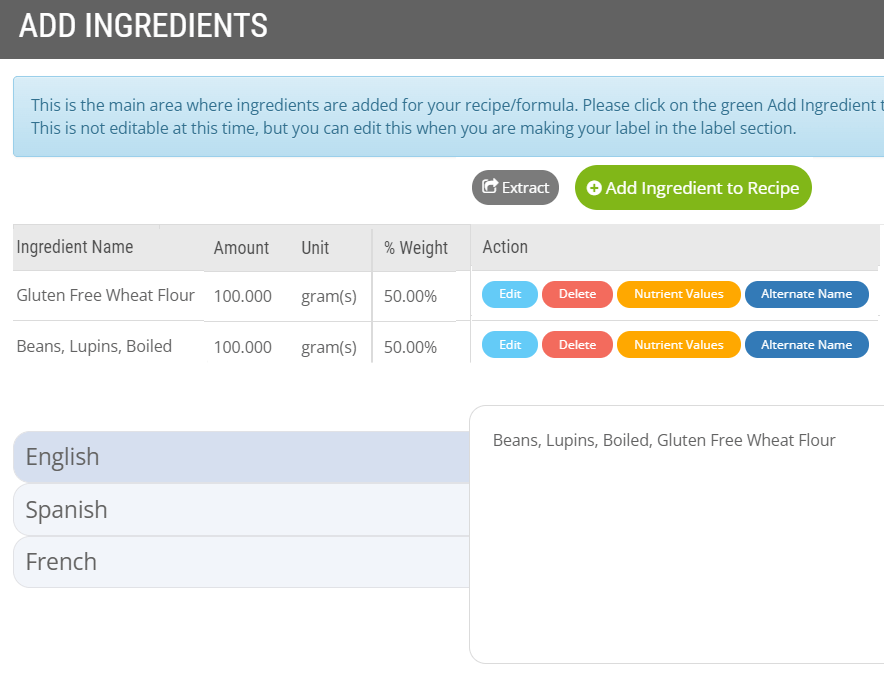 Recipe and Formula creation
–Easy to use screens to build your food recipes
Our easy-to-use interface allows you to create and formulate recipes step by step. Input details like region, preparation details, and cooking instructions before you build your recipe. After that, you'll be taken to the main step: recipe creation. This screen will show all your ingredients and sub-recipes. Here you can add needed ingredients to your recipe. After this, you will assign portions and yield amounts to your recipe. The last step is to screen for allergens and other notes as needed. Once your recipe is completed, you have the option to take it straight to a food label design or take a look at the nutritional breakdown report. 
There are many benefits from our simple recipe creation process, like speed and flexibility. You can easily copy and duplicate similar recipes, saving you a lot of time. Also, our recipes give a quick overview of the nutritional content, so you can adjust to make the recipe healthier as you desire.
Create or Edit Food Labels
–Camera ready food labels provide a graphics file to your team for your package.
Regulations for food labels are frequently updated and also vary by region. With our nutrition label generator, we ensure that your food label is compliant with the rules. You are easily able to edit your food labels to comply with new updates and different regions of the world. 
We know that it's helpful to have bilingual language food labels in places where there are multiple languages spoken. So we offer bilingual or single-language options with many different language options for you to choose from, like English, Chinese, Spanish, and French. 
We know that not all labels fit easily onto different sizes and shapes of food items. We offer a few different design options to accommodate different foods and packages so your label can fit comfortably and aesthetically on your item. Choose from Aggregate, Standard, Vertical, Horizontal, and more.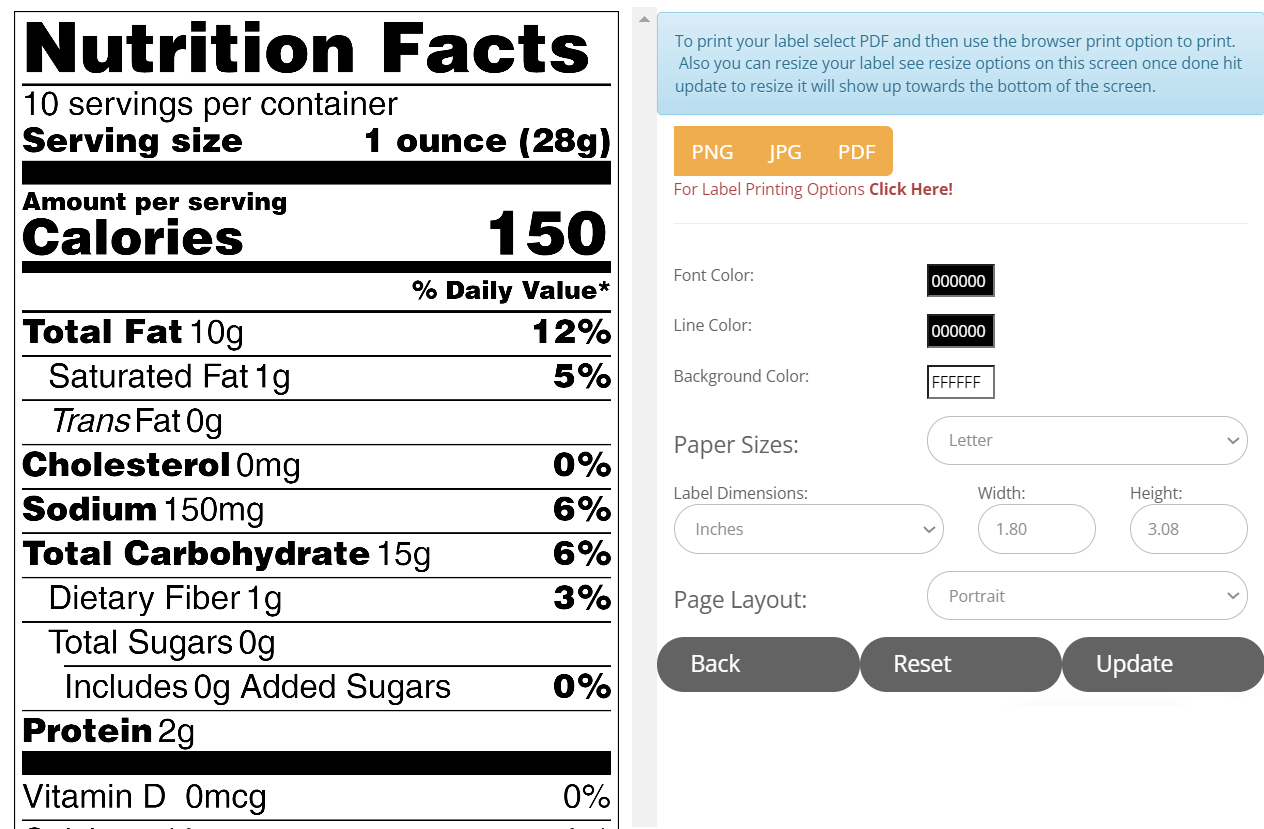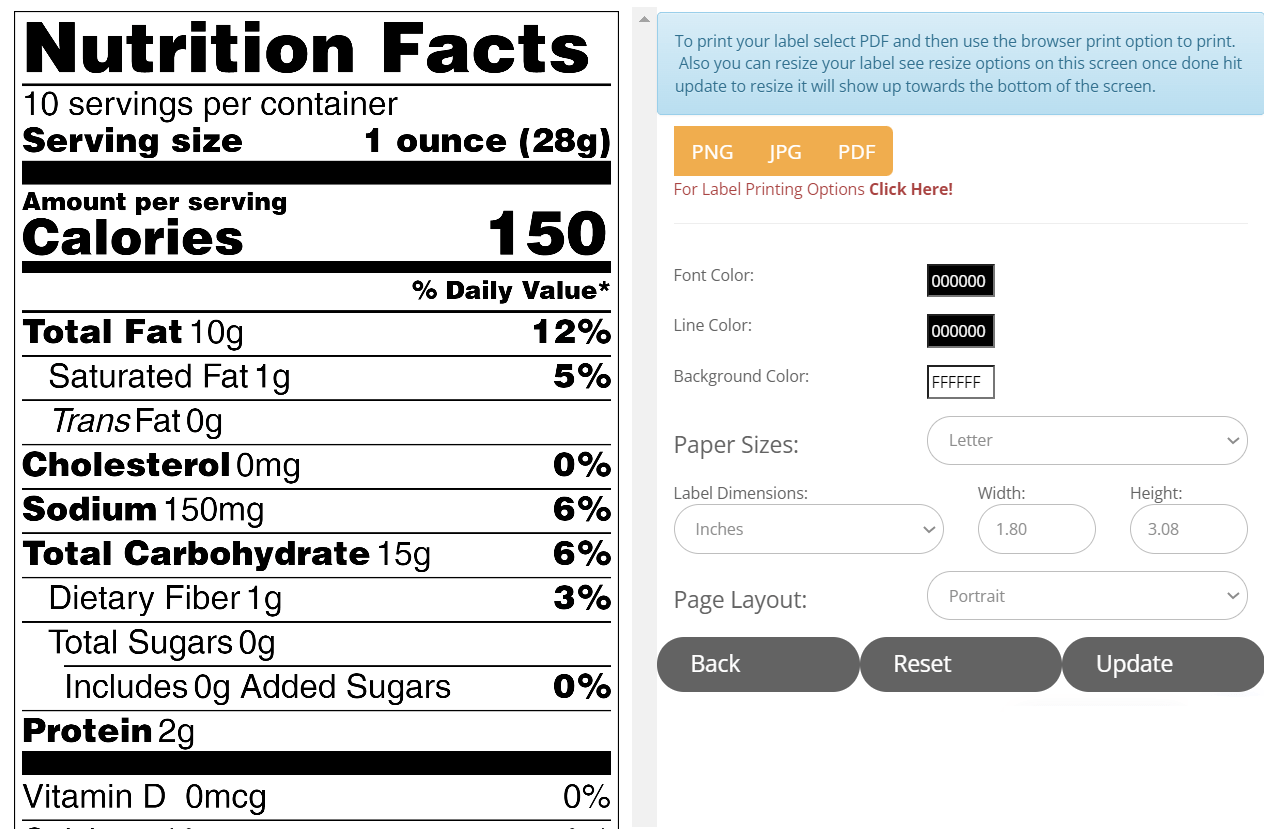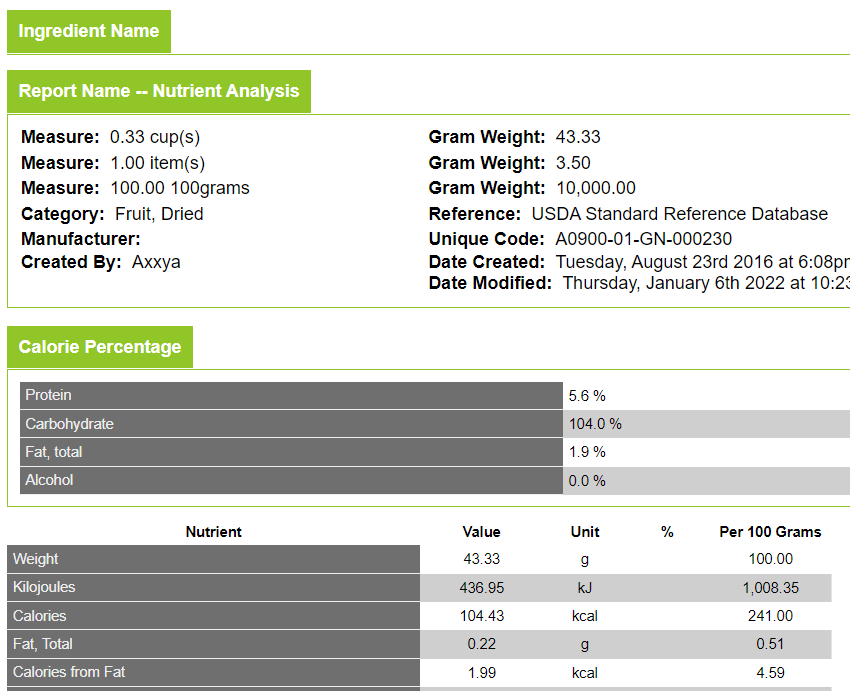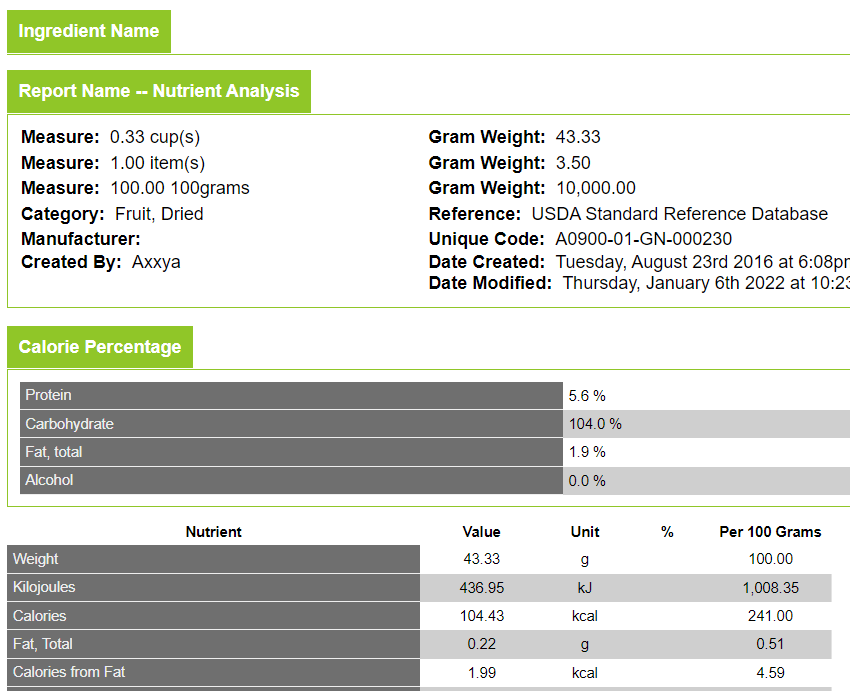 Extensive Ingredient Database
–Our food database offers ingredients from all over the world.
A food item's ingredient list is perhaps the most important part of food nutrition labels. Food manufacturers are required by law to list all ingredients by weight for potential consumers to view. 
Our food database includes many foods from around the world so that you can easily add any ingredient to your recipe. You can also add ingredients according to value units (grams, mg) or in percentages as provided by your supplier.
Nutrition Food Label Compliance
–Each region has built in rounding rules, nutrient content claims, daily value and label designs.
The law requires compliance with local and regional authorities for your food labels. Our nutrition label generator is customizable to your region. Each region setting is equipped with built-in rounding rules, nutrient content claims, daily value, and label designs. 
With our recipe nutrition calculator, you can also see if your food item qualifies for any special labels such as Low Fat, Sugar-Free, etc. As the recipe nutrition calculator shows ingredients, allergens, and other nutritional breakdowns, you can easily adjust your recipe to be more healthy or inclusive to people with food allergies or diets.
Our food nutrition label generator also complies with nutrient percentages and rounding rules according to the region you select. Labels can display both the percentage and the unit measurements of ingredients.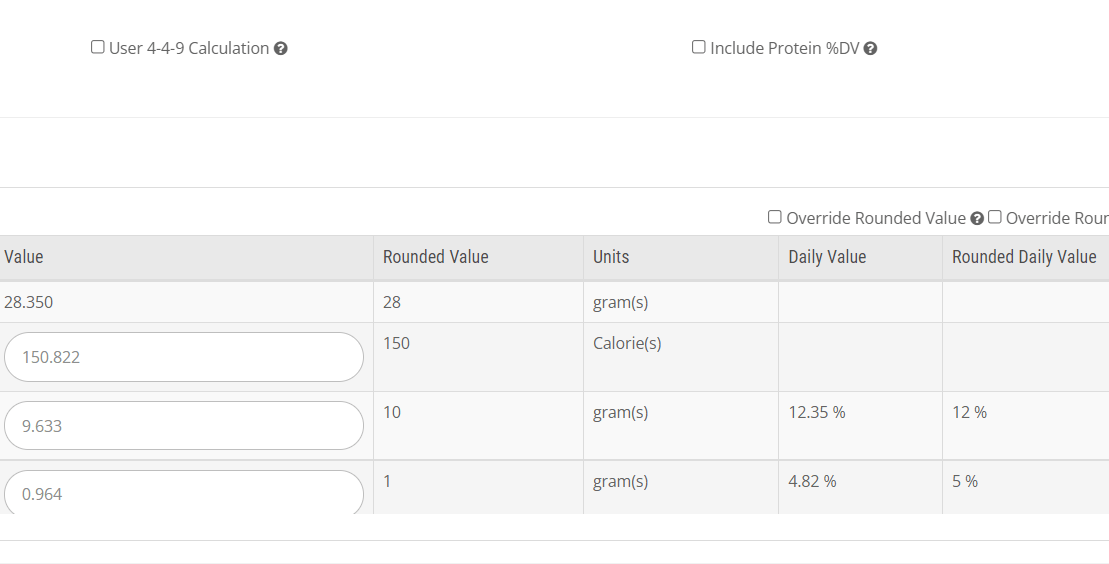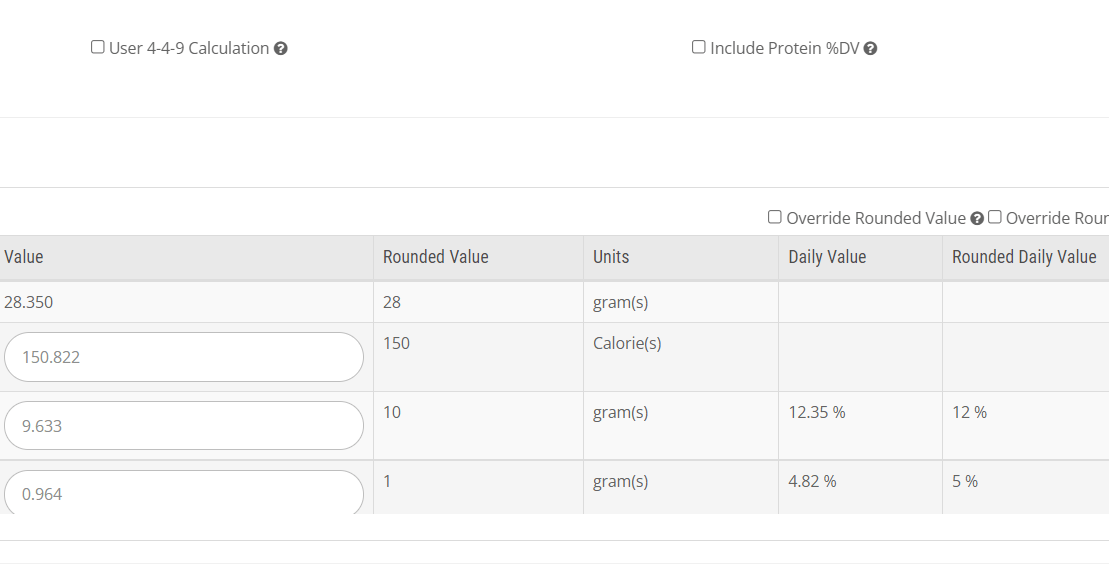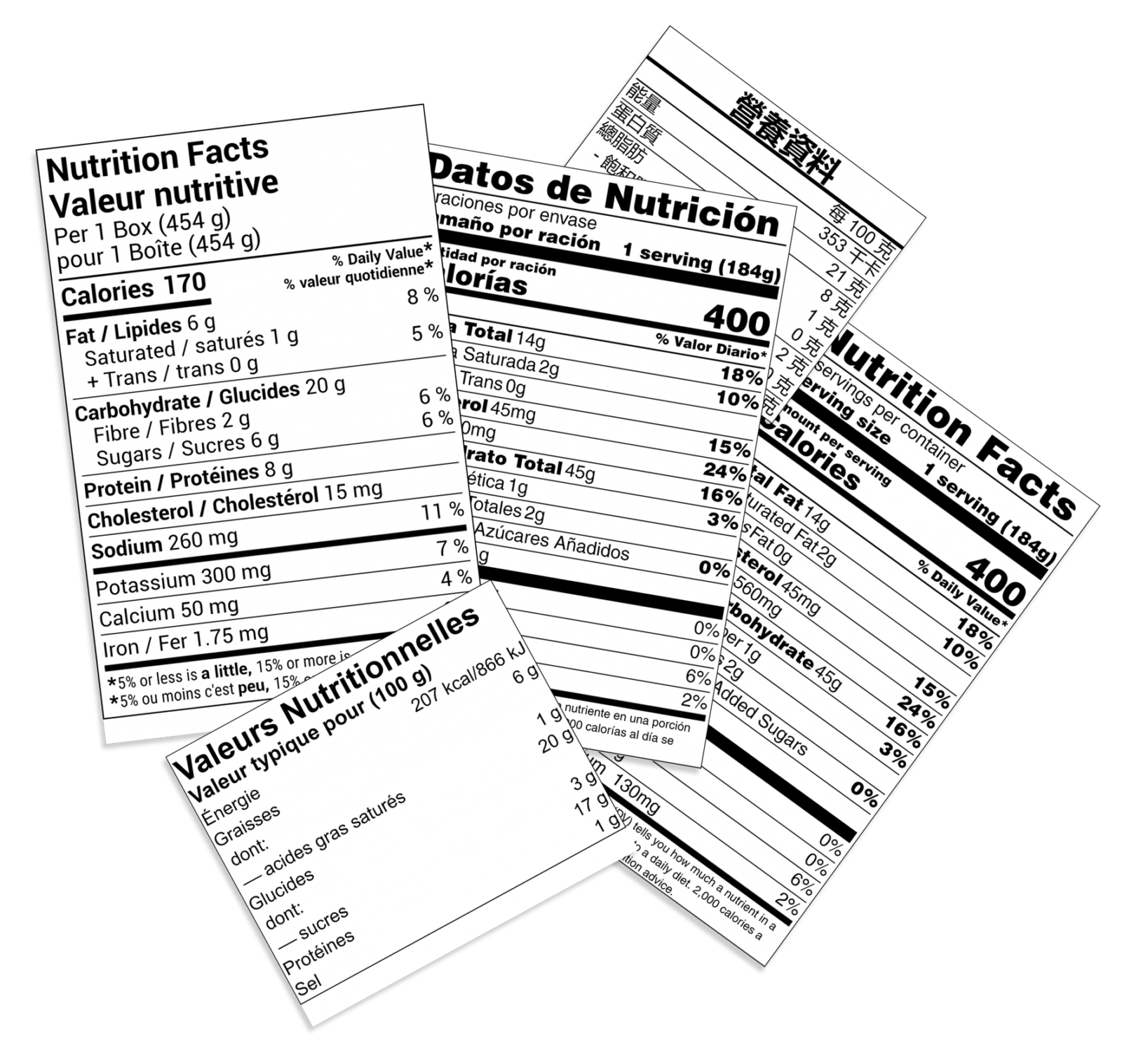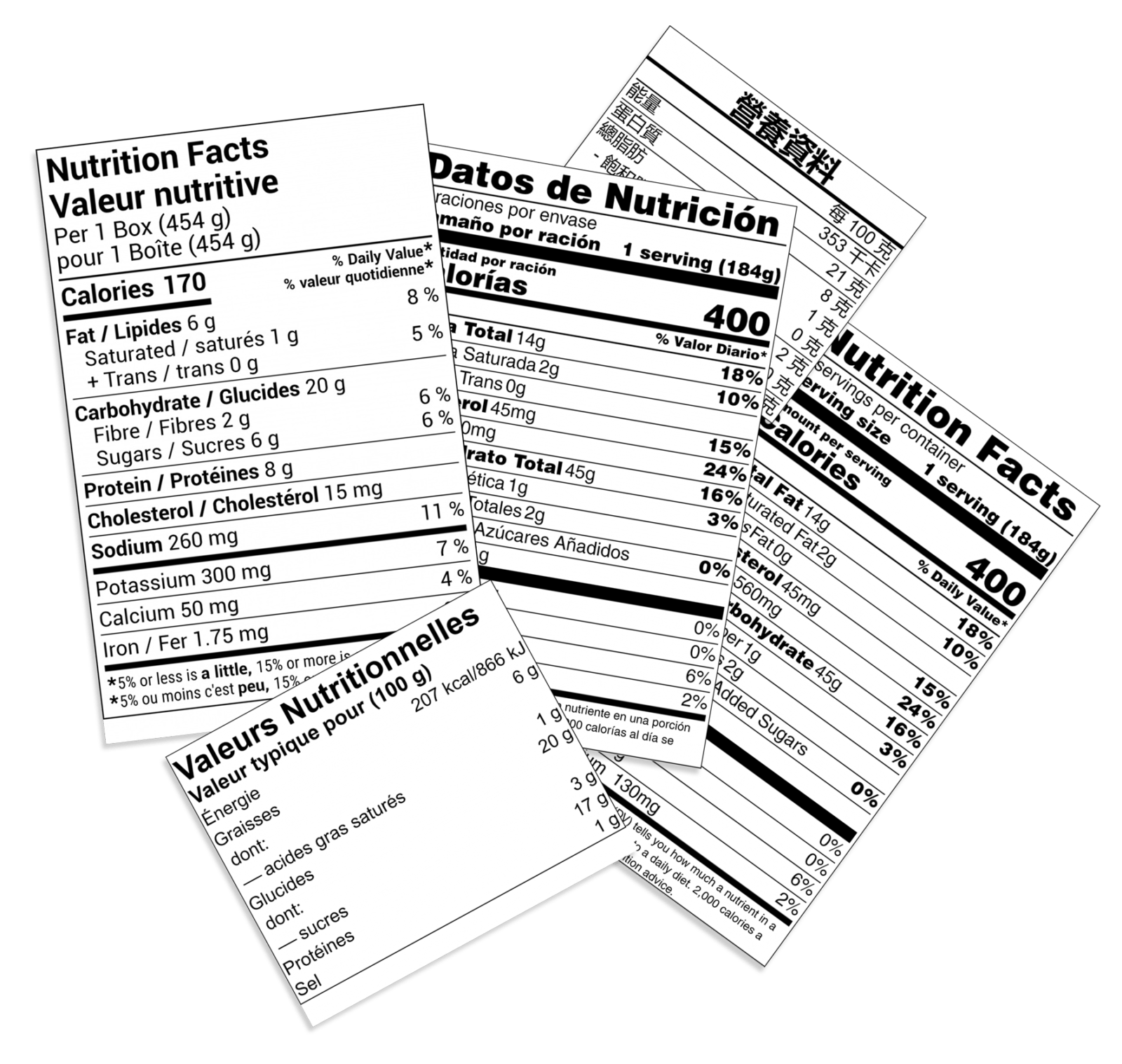 Food import export made easy
–Add additional regions as your needs grow.
The nutrition label maker is capable of multiple designs according to region. We offer designs for the US, Canada, UK, EU, China, and Hong Kong.
Labels can be saved in a few convenient options, including jpg, pdf, or png, and then printed in a variety of ways. After your label is created, you can export your data into excel files for easy and organized convenience.
Why Do You Need a Nutrition Label?
If you're just starting out in the food industry, you may be wondering what the big deal is with food labels. You may be required by law to put labels on your products. If you are in the US and have questions about regulations concerning food labels, visit their website.
Putting nutrition labels on your food products is a great way to build trust with new customers and build enthusiasm around your products. If your customer has food allergies or diet restrictions, having clear labels and transparency around your ingredients will give them peace of mind. With our professional software, you can be sure that you are giving your customers the most accurate information possible for them to make informed and healthy choices.
If you're looking for an easy and cheap way to ensure you provide the most accurate and professionally designed labels for your products, then our food label maker is a great choice for your business. Check out our blog post to see if professional nutrition software is the right way forward for your business. If you're already ready to take the next step, sign up here for a free trial.