Easy do-it-yourself Nutrition Labeling
Nutrition Label Maker
Create nutrition labels for packages easily and quickly.
Edit and create recipes.
Select from many label designs.
Pick Bilingual or single language labels.
Sub ingredient list for foods.
Built in Rounding Rules and Daily Value % calculations.
Nutrient content claims like Sugar Free, Fat Free, etc.
Label design from many regions. 
Food Labels for many regions
We offer food label designs and compliance for many regions — USA, Canada, UK, EU, China, & Hong Kong.
Click the regions to see sample labels.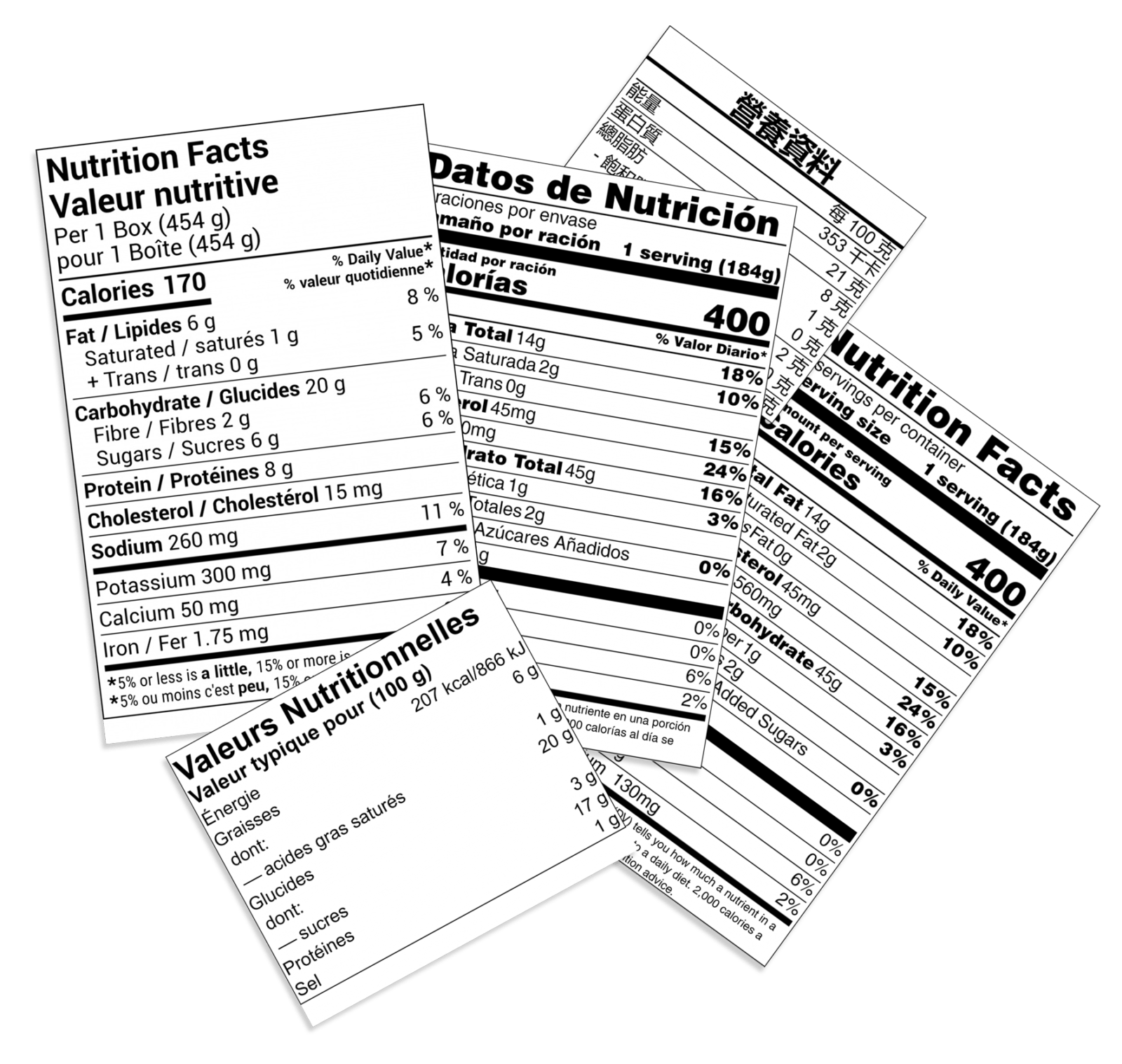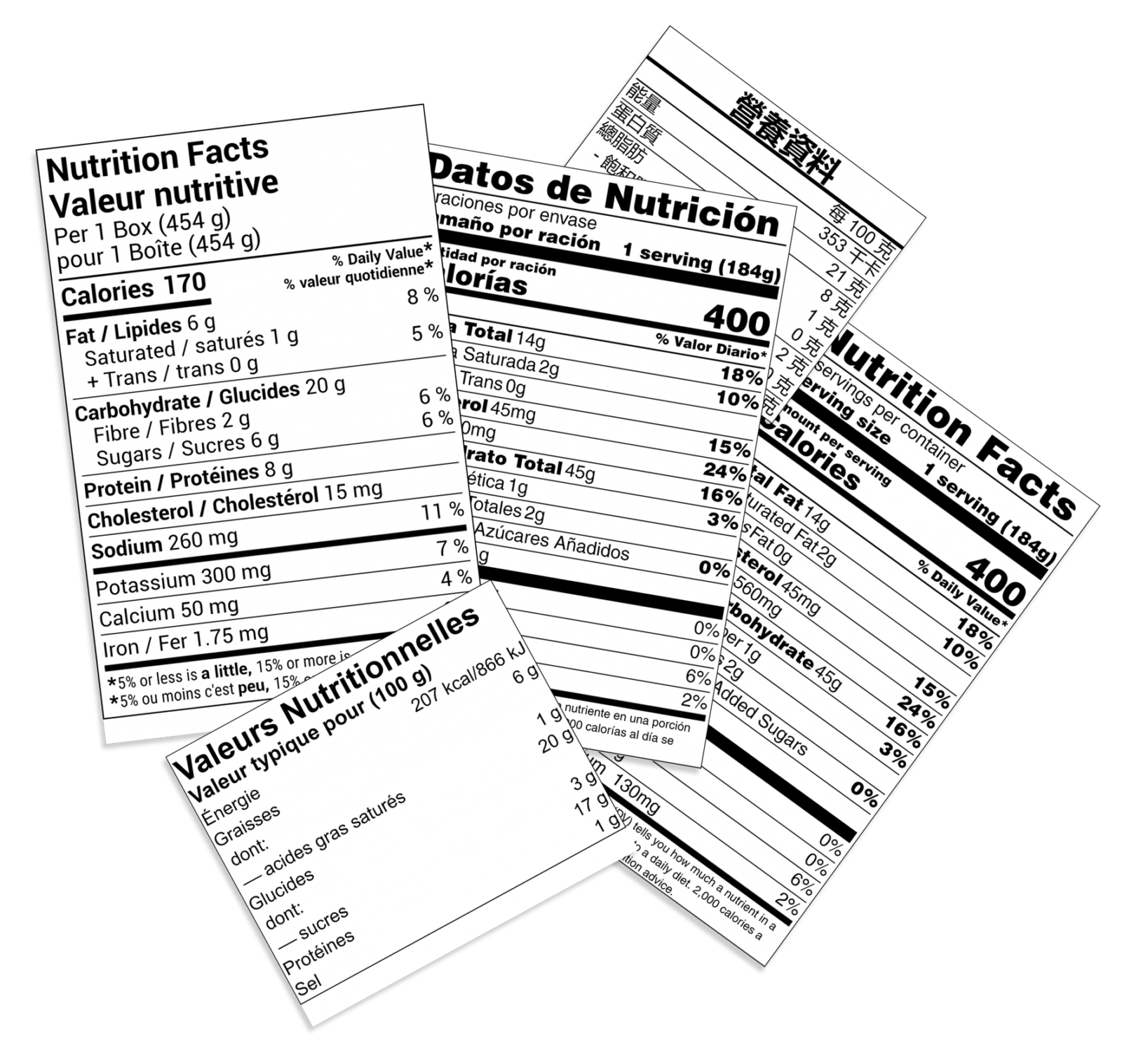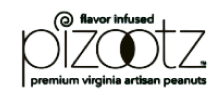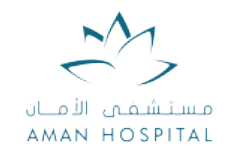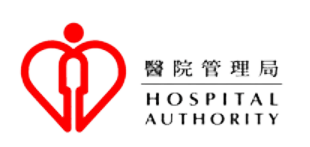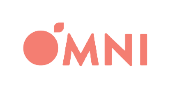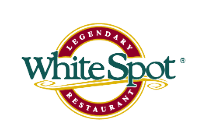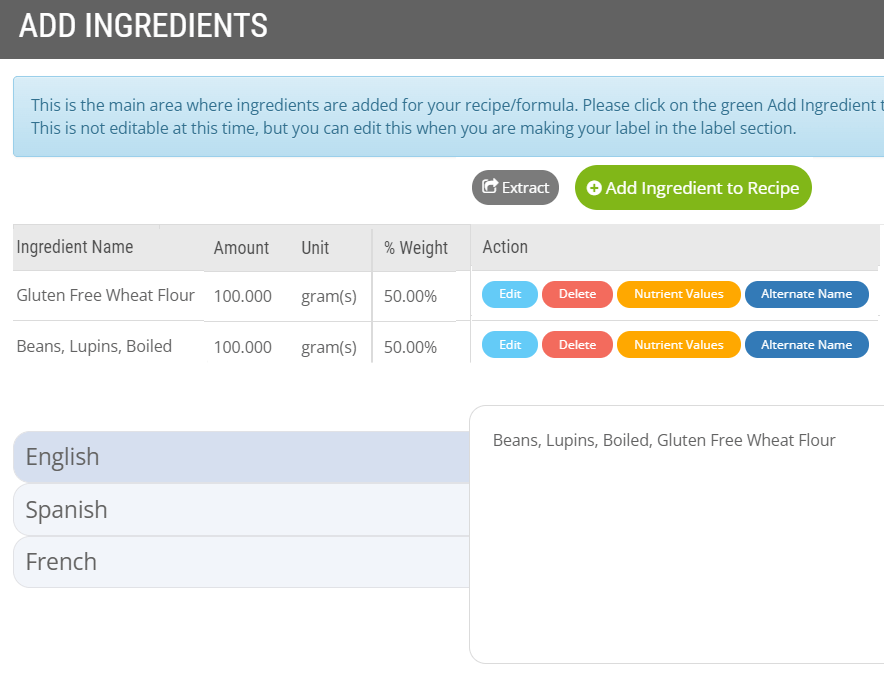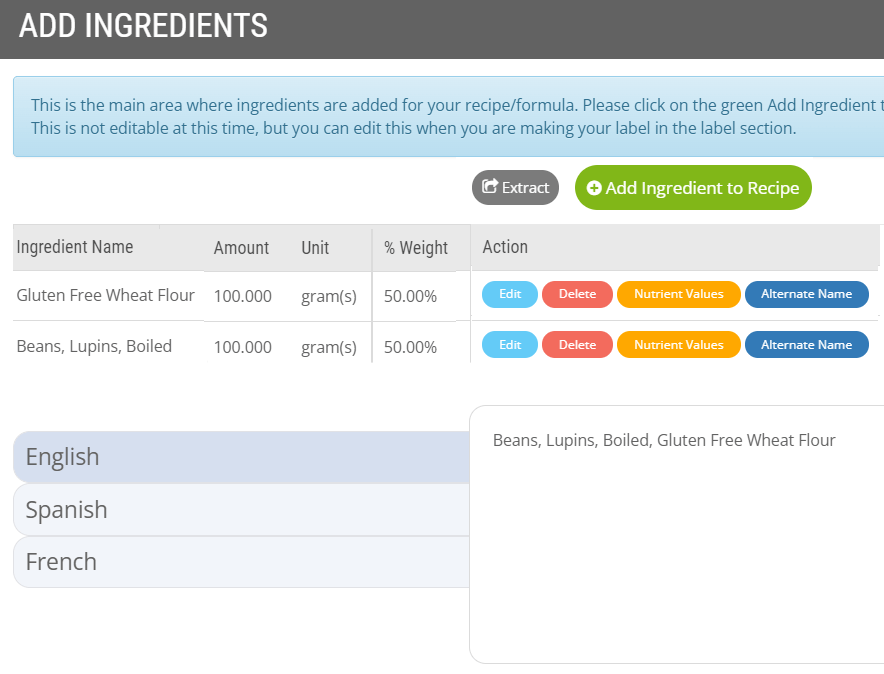 Recipe and Formula creation
–Easy to use screens to build your food recipes
Recipe Editing and Creation
Use our step by step screens to create or edit any recipe quickly and easily.
Copy and duplicate easily — Save time and use the copy feature to replicate similar recipes.
Modify and adjust — See nutrient breakdown and then adjust to make it healthier.
Create or Edit Food Labels
–Camera ready food labels provide a graphics file to your team for your package.
Select from many nutrition label designs
Many design options are available such as Vertical, Dual Column, Horizontal, and more.
Bilingual or Single Language Labels — we offer many language options such as English, French, Spanish and Chinese.
Different Label Designs — Pick the right design for your package, Aggregate, Vertical, Standard, Horizontal and more.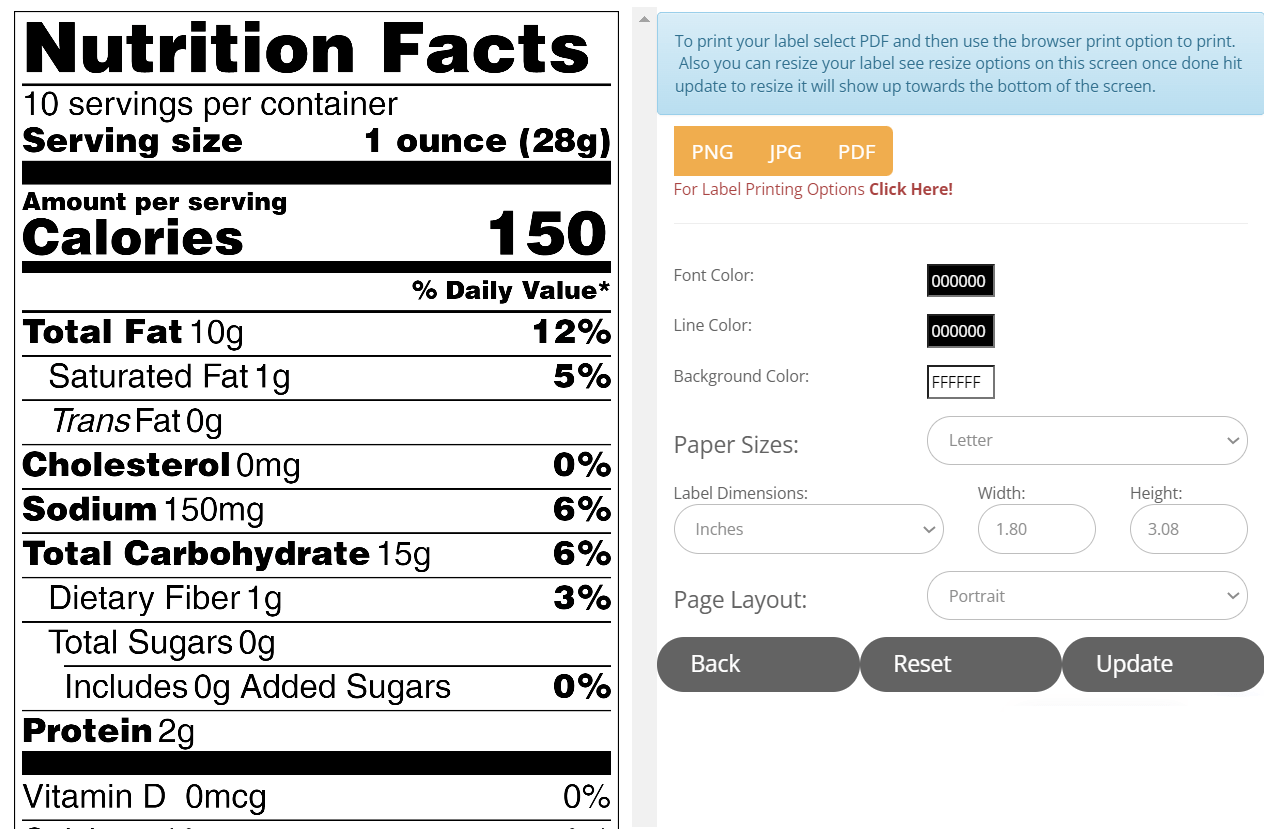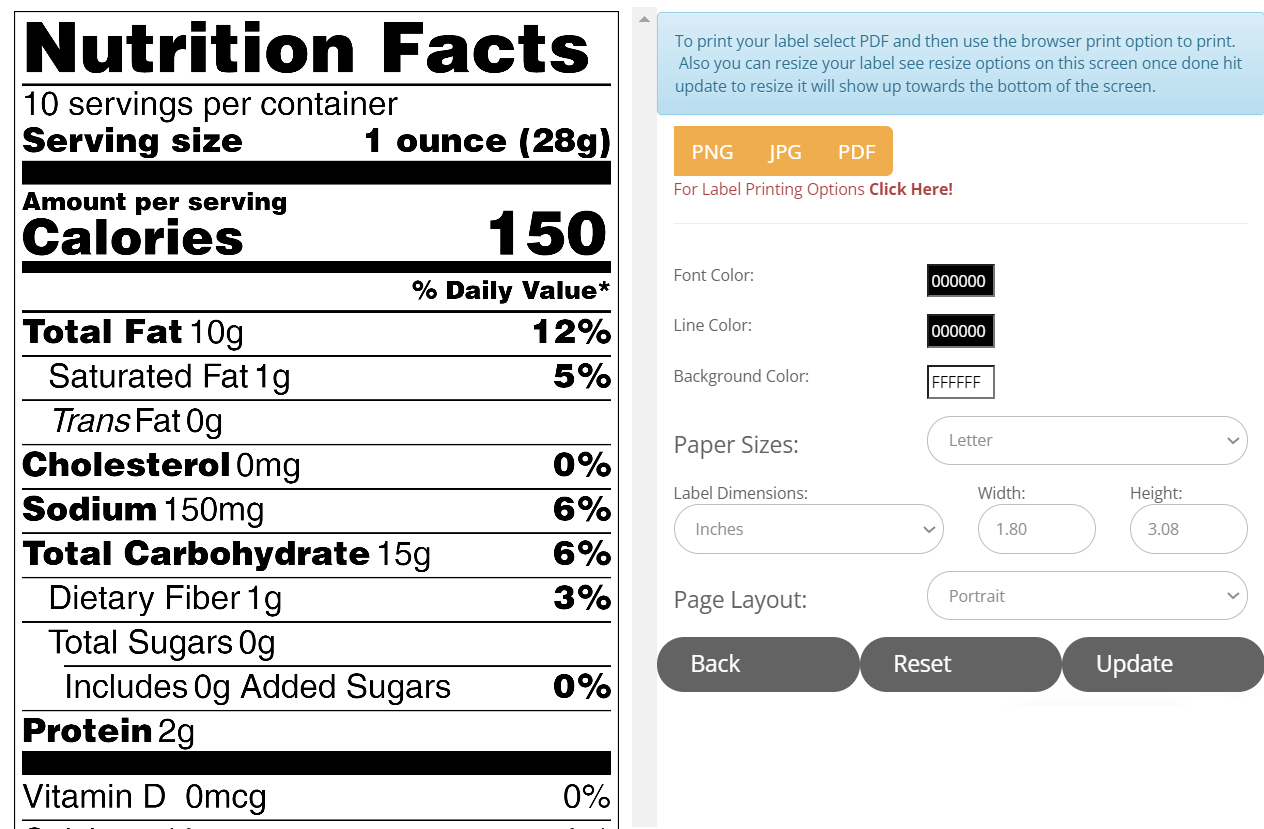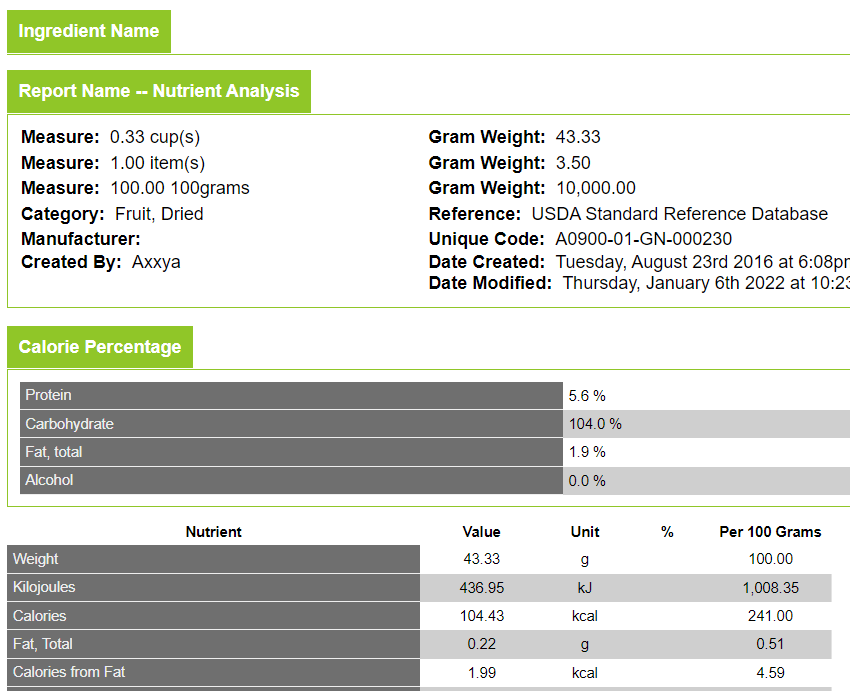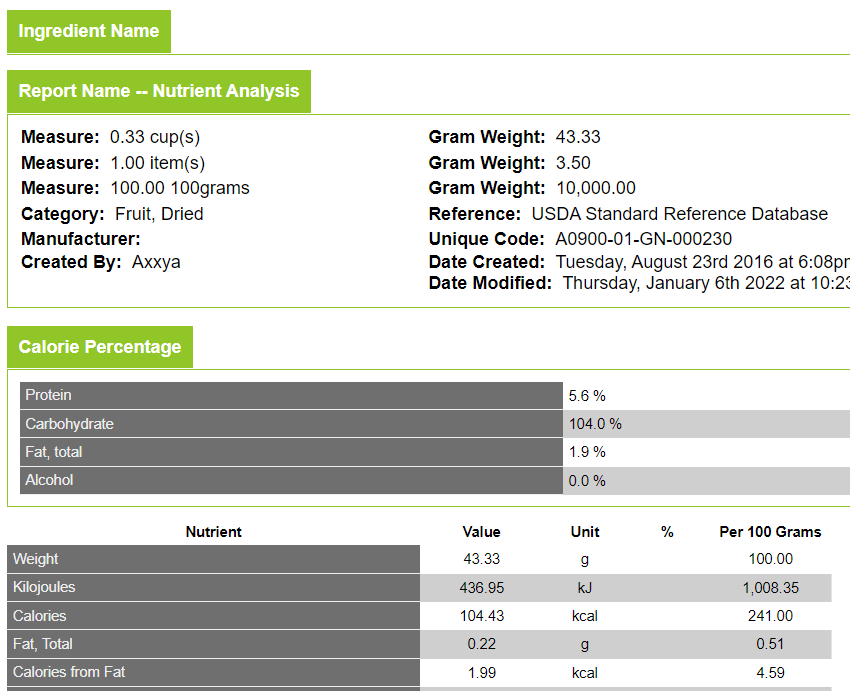 Extensive Ingredient Database
–Our food database offers ingredients from all over the world.
Create or Edit your ingredients
In addition to our extensive food database you can also easily add any ingredient you need for your food item.
Sub ingredient list — build parenthetical or sub ingredient list for any food items you add.
Nutrient values in unit or % — Add values in unit (grams, mg, mcg) or in % as provided by your supplier.
Nutrition Food Label Compliance
–Each region has built in rounding rules, nutrient content claims, daily value and label designs.
Nutrient Content Claims
See if your food item qualifies for any nutrient claims such as Low Fat, Sugar Free or more.
Ingredient list and Allergens — Easily identify and update ingredient list or allergens present in foods.
Nutrient % and Rounding Rules — Label displays both unit (g, mg, mcg) values and % as required by regulations.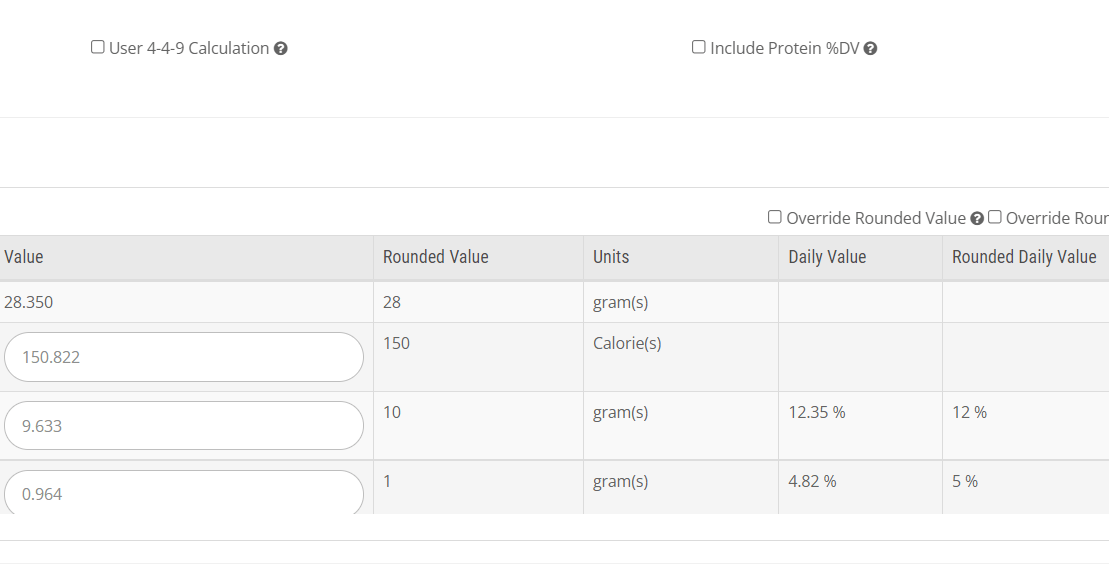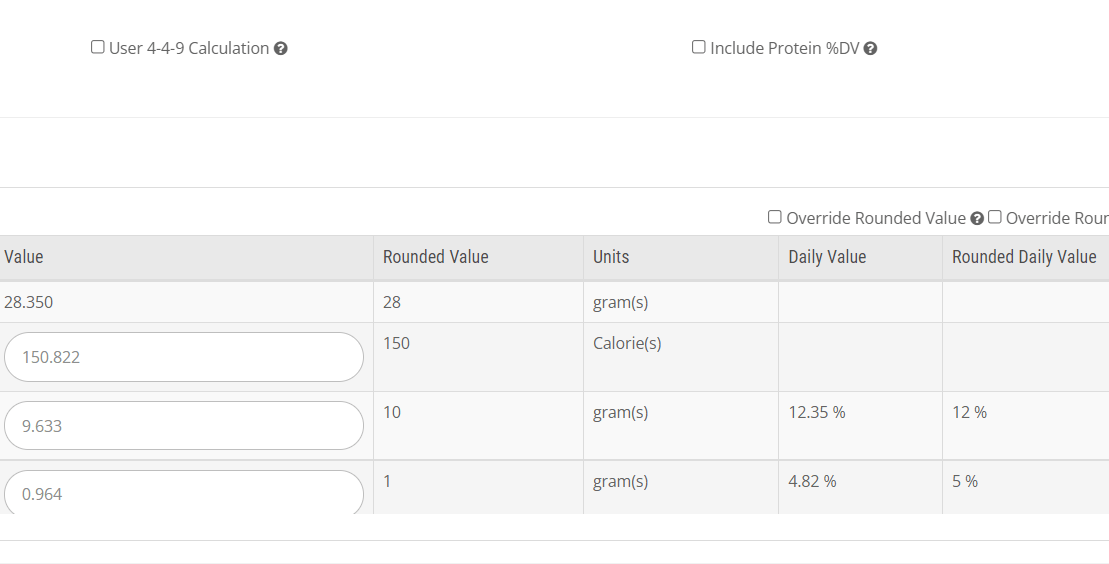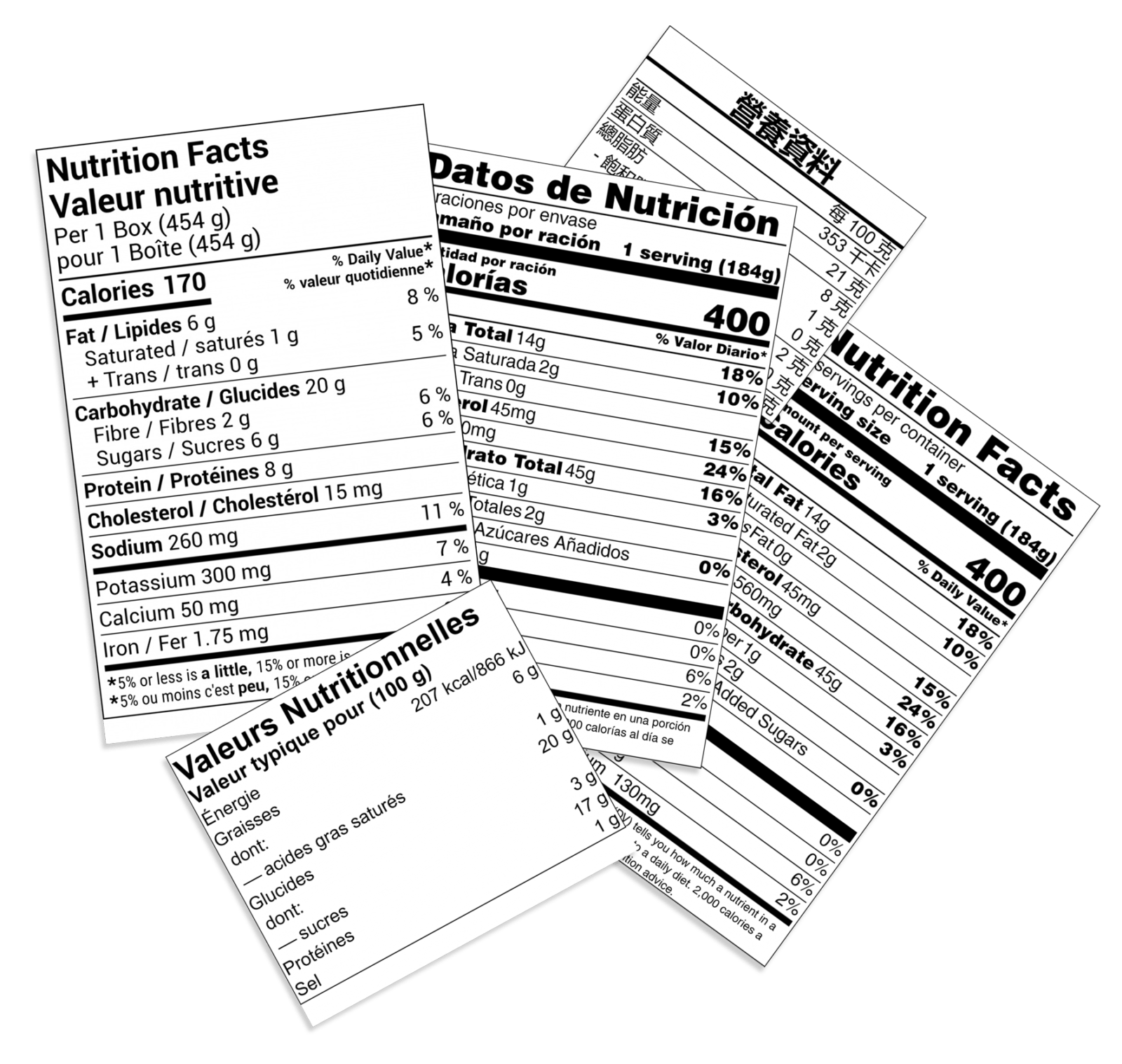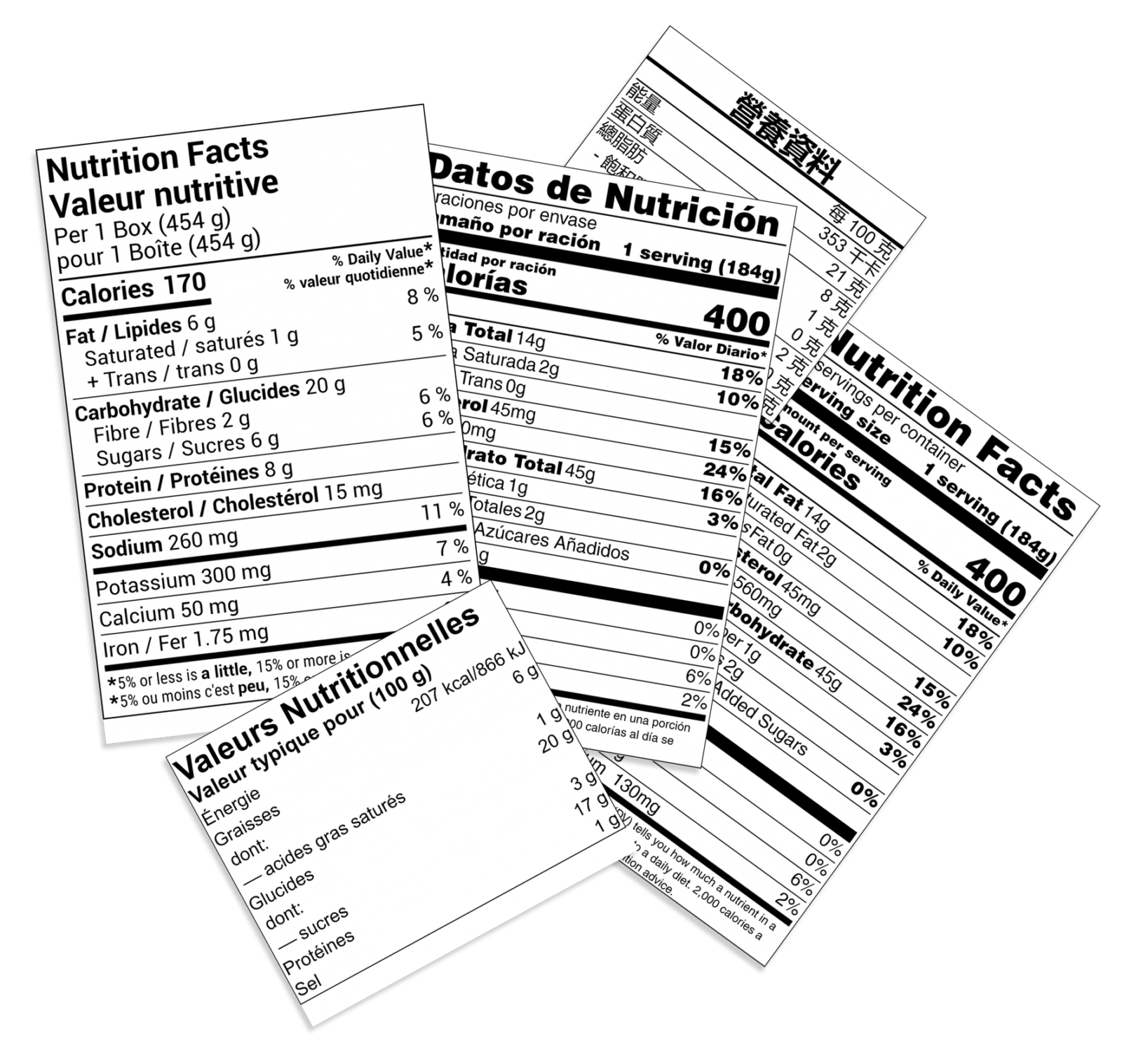 Food import export made easy
–Add additional regions as your needs grow.
Food label designs for many regions
We offer label designs for USA, Canada, UK, EU, China, & Hong Kong.
Click the regions to see sample labels.
Print & Save Labels — Our labels are available to be printed many different ways and options are available to our clients, in addition you can save labels in pdf, png or jpg.
Exporting Data — Once your label is created you can export data into easy to use excel files.