Recipe Creation & Food Labeling made Easy!
Nutrition Label Maker
Create nutrition labels for your food packages easily and quickly.
Nutrition Labeling Compliance
Use built in compliance to create camera ready nutrition labels such as Vertical, Horizontal, Aggregate and more.
Read more
There are a lot of details that go into food manufacturing, which can make a big difference in your business. As a food manufacturer, you need to provide consumers with specific nutritional information in order for them to make informed choices. Our food nutrition software makes it easy for food manufacturers to provide information with our nutrition facts label calculator. Our software has built-in compliance to create camera-ready labels for different regions/countries, like the US, Canada, UK, EU, China, and Hong Kong. You can also choose from several different designs, like vertical, horizontal, aggregate, and more. In places with a couple of dominant languages, we offer bilingual labels. 
If you're looking for a nutrition label maker for your products, our software features many benefits and advantages to save you time. Not to mention, it provides you with extensive and specific information, as well as built-in calculators and analyzing capabilities. We offer a nutrition label maker solution so that food manufacturers are able to be compliant with ever-changing regulatory requirements and have access to all the features they need to save time and increase overall productivity and efficiency for their business.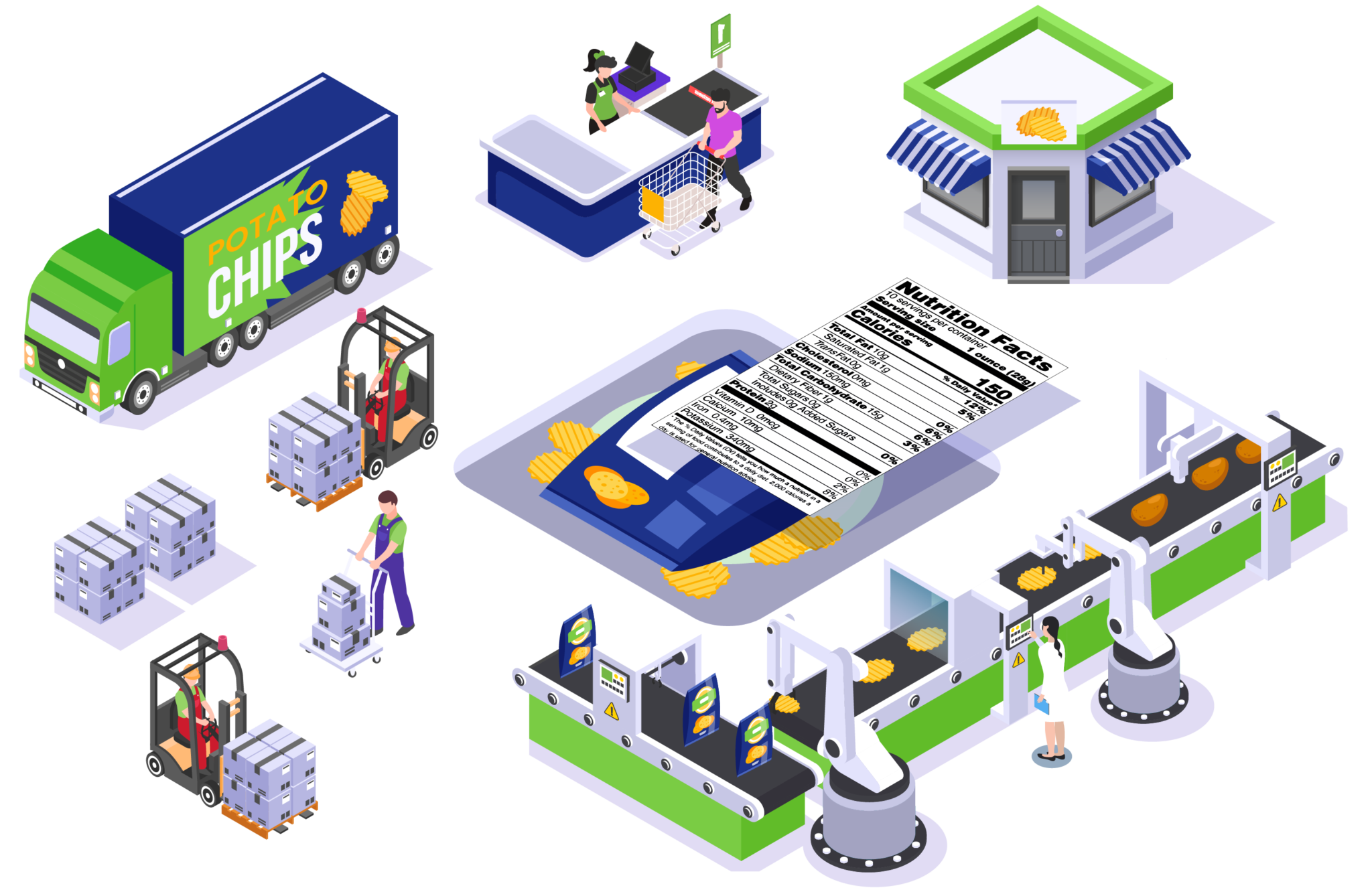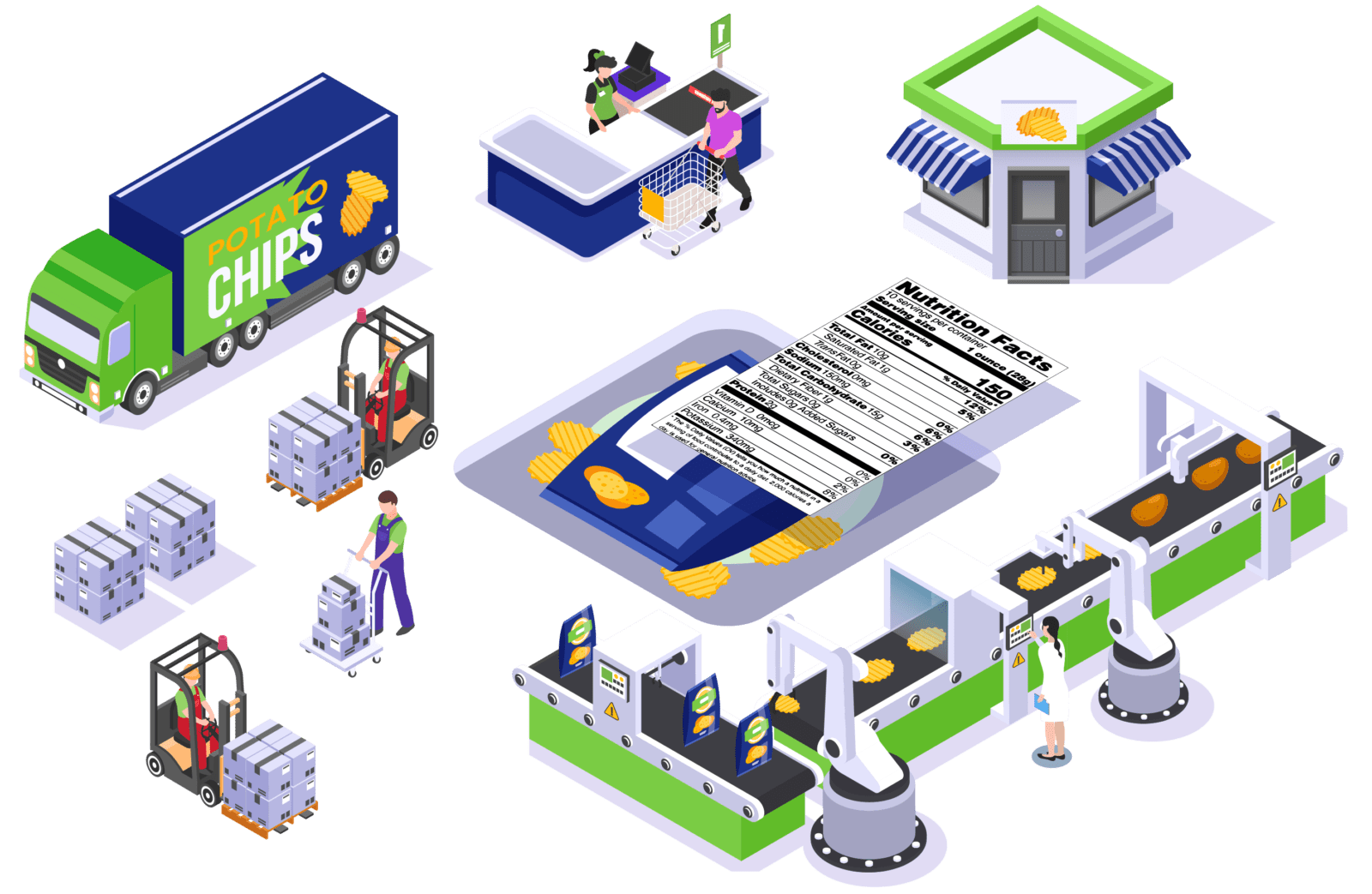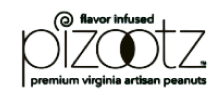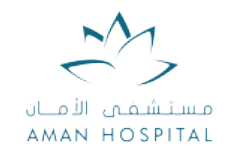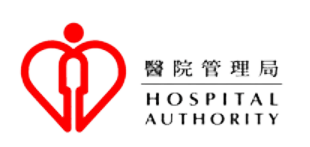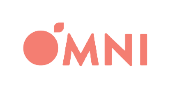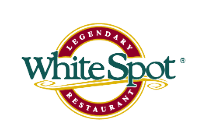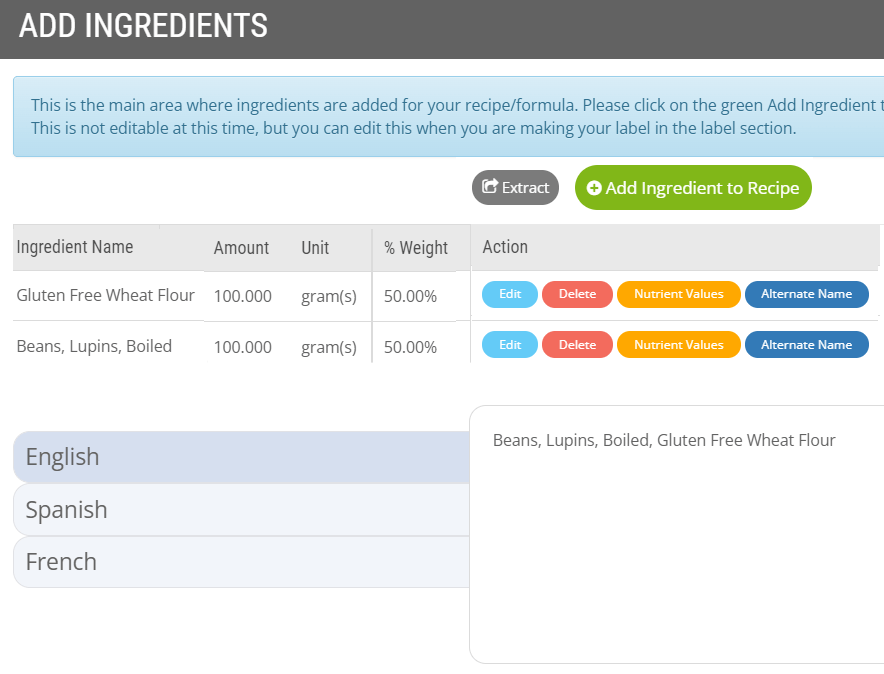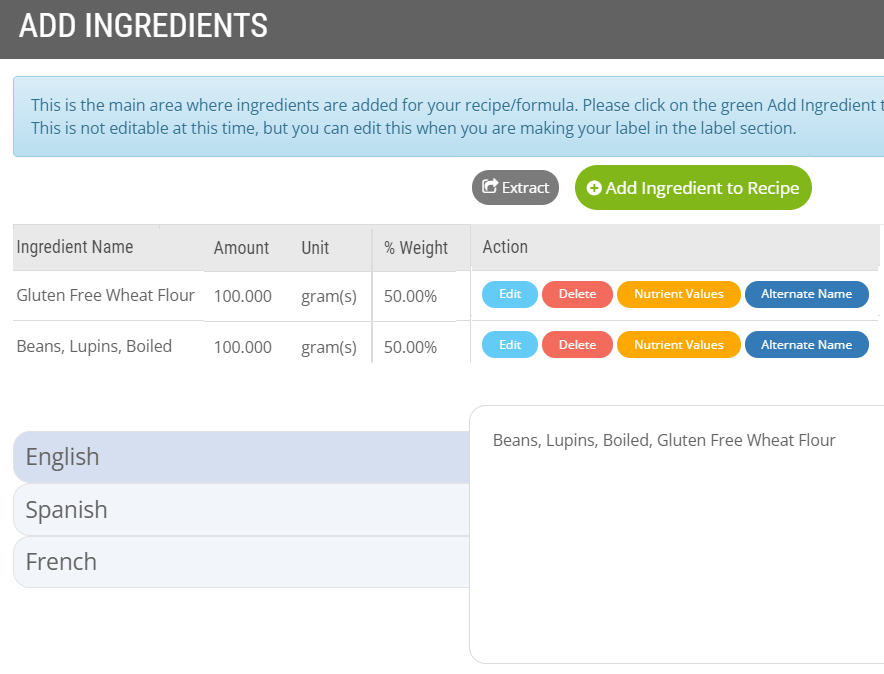 Recipe and Formula creation
–Easy to use screens to build your food recipes
Recipe Editing and Creation
Use our step by step screens to create or edit any recipe quickly and easily.

Copy and dupliate easily
Save time and use the copy feature to replicate and slightly edit recipes as needed.

Modify and Adjust Recipes
See nutrient breakdown and then adjust or modify a recipe to make it healthier.
Read more
Our recipe and formula creation features are incredibly easy to use. Our step-by-step process ensures you have a solid recipe and all the nutritional information you need quickly. When you are creating a new formula or recipe, sometimes you need to play around with ingredients or adjust as necessary to dietary requirements. With our software, you can add/remove ingredients from your recipe to fit specific requirements or make it healthier. For instance, if you are looking to make a recipe with fewer calories, you can quickly analyze your recipe to get a proper view of the nutritional content and then take steps to modify it.
Recipe creation can often be a time-consuming process when done by hand or put into spreadsheets. With our software, you will save a lot of time during this process with the copy/paste features when you are looking to modify recipes slightly.
Create or Edit Food Labels
–Camera ready food labels provide a graphics file to your team for your package.
Select from many nutrition label designs
Many design options are available such as Vertical, Dual Column, Horizontal, and more.
Bilingual or Single Language Labels
We also offer many lanugage options — English, French, Spanish, and Chinese.

Edit, Print & Extract Options
Change color, size, & extract labels in pdf, png or jpg. Many compatible printer options.
Read more
Food nutrition labels can be challenging if you are new to food manufacturing–you can't put just any label on your product and call it good.  Businesses must comply with local regulations and provide consumers with enough nutritional information to make informed decisions. But with regulations constantly being updated, it's not easy to keep up with all the changes. If you're in the US, your food nutrition labels will have to comply with FDA regulations. This government body is in charge of inspecting food manufacturing labels; more information about following their regulations can be found here. 
When creating your nutrition facts label, our calculator is built into the software, so you can precisely provide nutrient information. This is especially important when providing nutrient information to consumers with allergies or dietary restrictions. Customers expect the most specific and accessible information before purchasing products, so having a proper nutrition label maker software will make it easier for manufacturers to display nutritional content clearly.
Our labels are available in bilingual options for dual Spanish and English languages. Labels are available in single languages as well, including French and Chinese. Our software also includes various design options to fit different products' needs, including vertical, horizontal, dual-column, and others.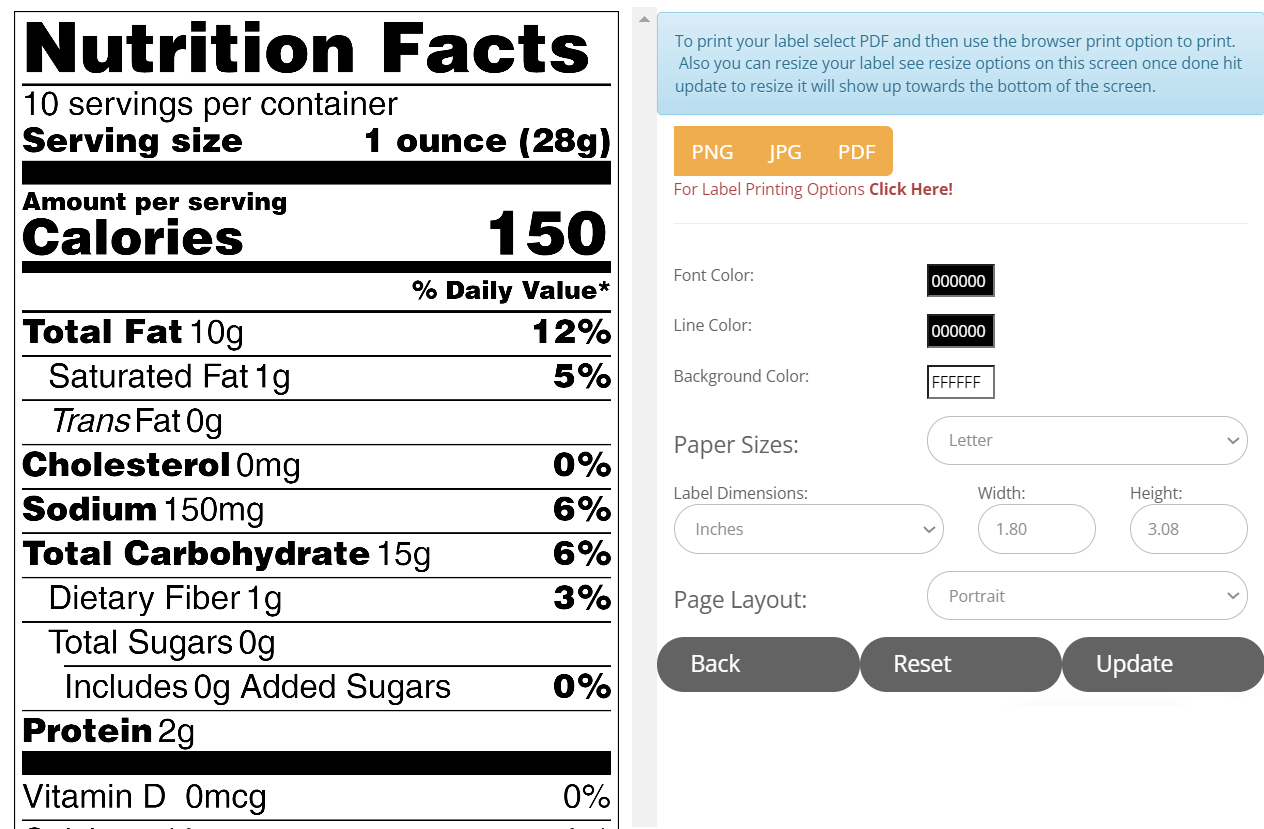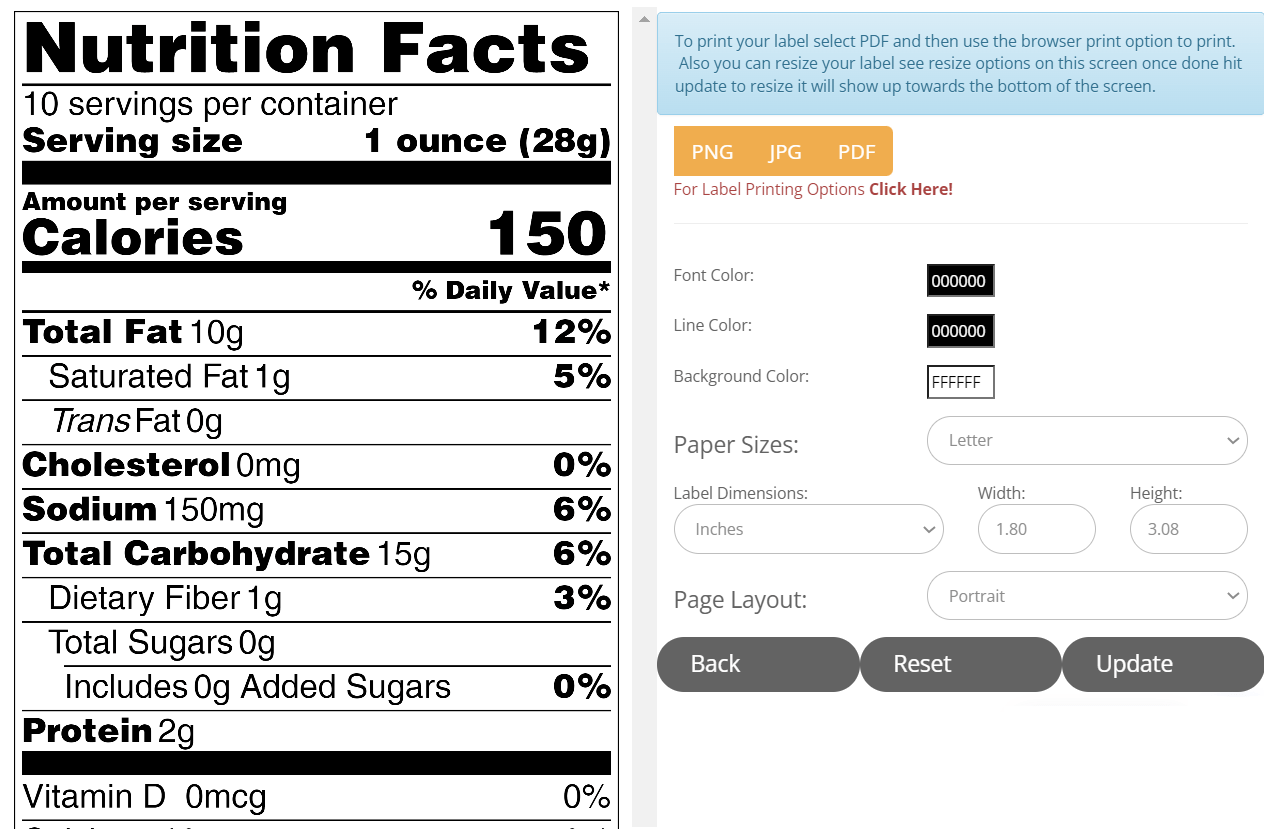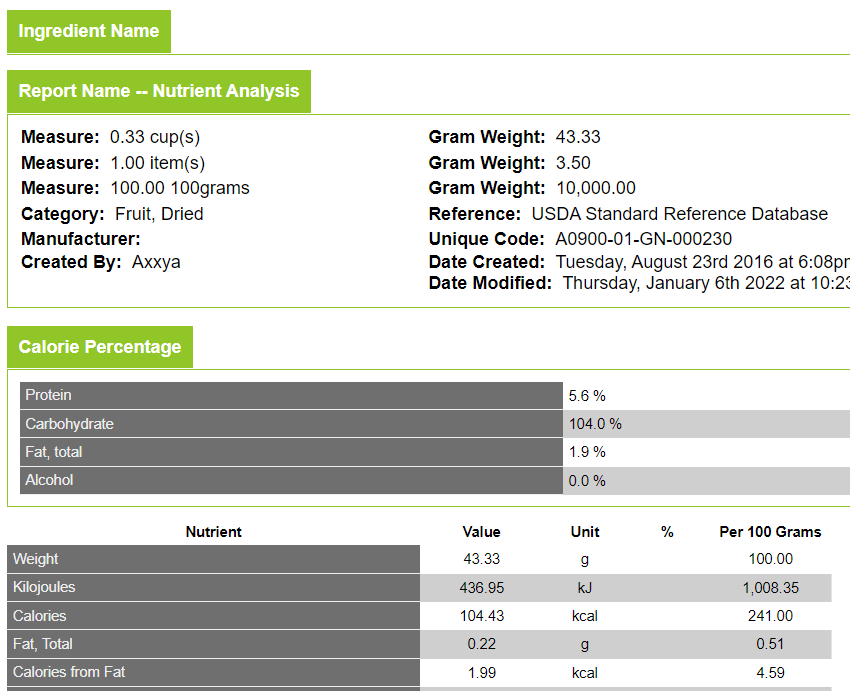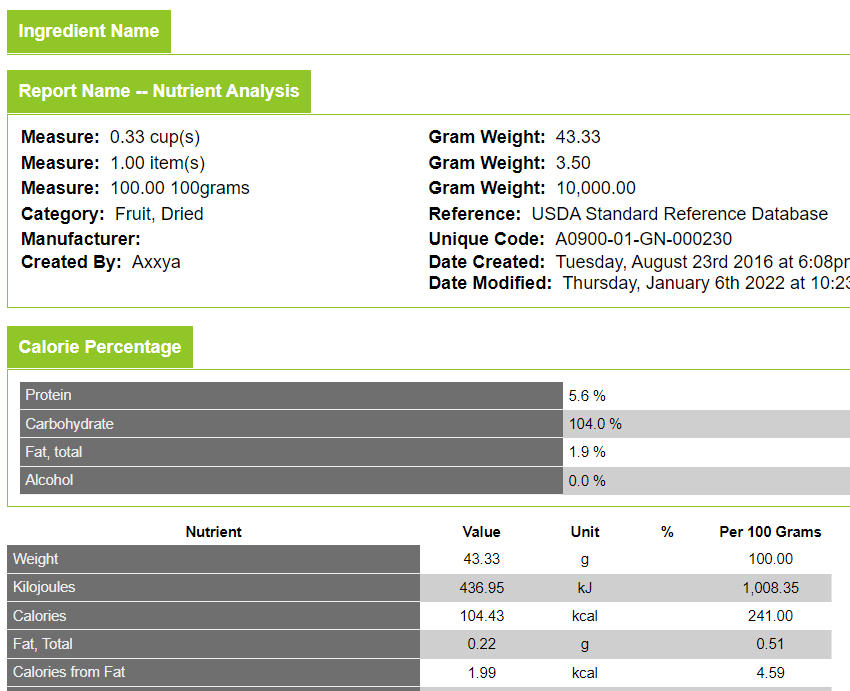 Extensive Ingredient Database
–Our food database offers ingredients from all over the world.
Create or Edit your ingredients
In addition to our extensive food database you can also easily add any ingredient you need for your food item.

Sub ingredient list
Build parenthetical or sub ingredient list for any food item you add to the application.

Nutrient Values in unit or %
Add nutrient values in unit values or % as provided from your supplier.
Read more
Keeping track of all ingredients can be a disorganized mess when you do it by hand. With our software, you are able to easily add any food ingredient with the extensive international food database. Your ingredients will be organized by category, which will make finding them when you're short on time easy. It will also show a nutrient analysis, with nutrient values in units or percentages. 
When you make a product's nutrition facts label, our calculator can analyze ingredients to show you the nutritional information. Since the law requires food nutrition labels to record ingredients by weight, our ingredient label maker automates the process, so your labels are precise and compliant. 
Nutrition Food Label Compliance
–Each region has built in rounding rules, nutrient content claims, daily value and label designs.
Nutrient Content Claims
See if your food item qualifies for any nutrient claims such as Low Fat, Sugar Free or more.

Ingredient list and Allergens
Easily identify and update ingredient lists or allergens present in your food item.

Nutrient % and Rounding Rules
Final label displays both unit values and % as required by regulations.
Read more
When it comes to food manufacturing, one of the most critical steps in the process of putting your products on shelves is label compliance. Consumers want to buy products they trust; this means food manufacturers need to be transparent about ingredients to ensure food safety. 
With software, you can easily adjust and identify ingredient lists to account for any potential allergies or categories like low-fat or sugar-free. Our labels also comply with regulations, with both percentages and unit measurements clearly printed on the labels.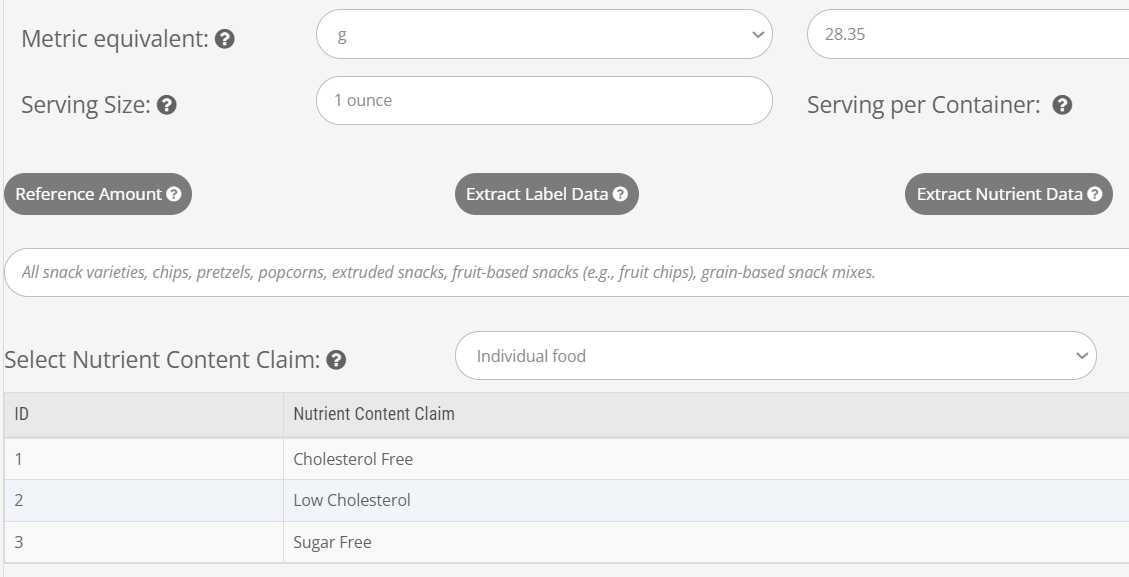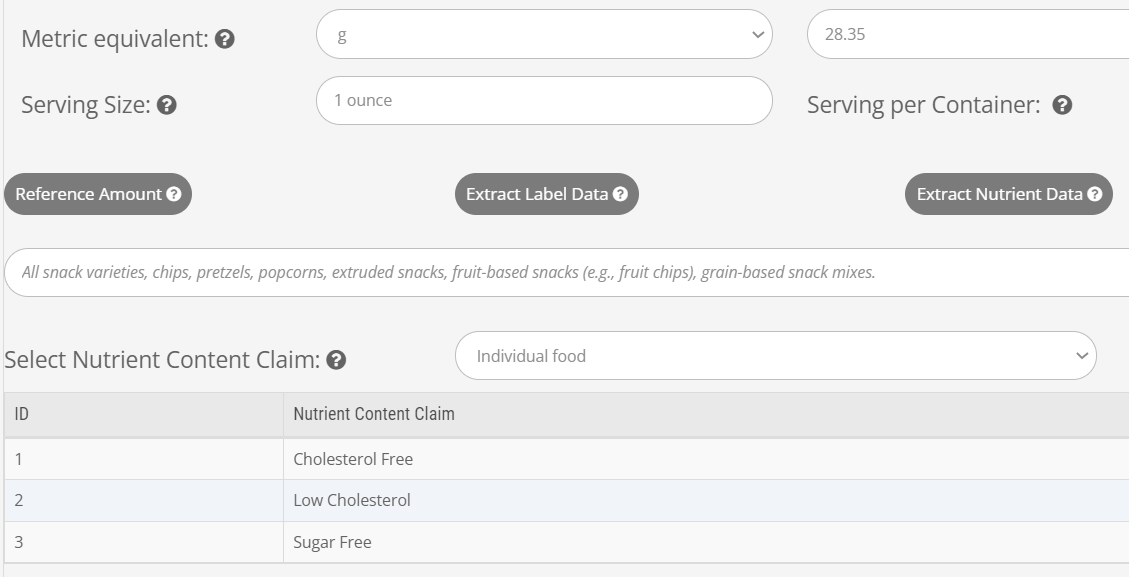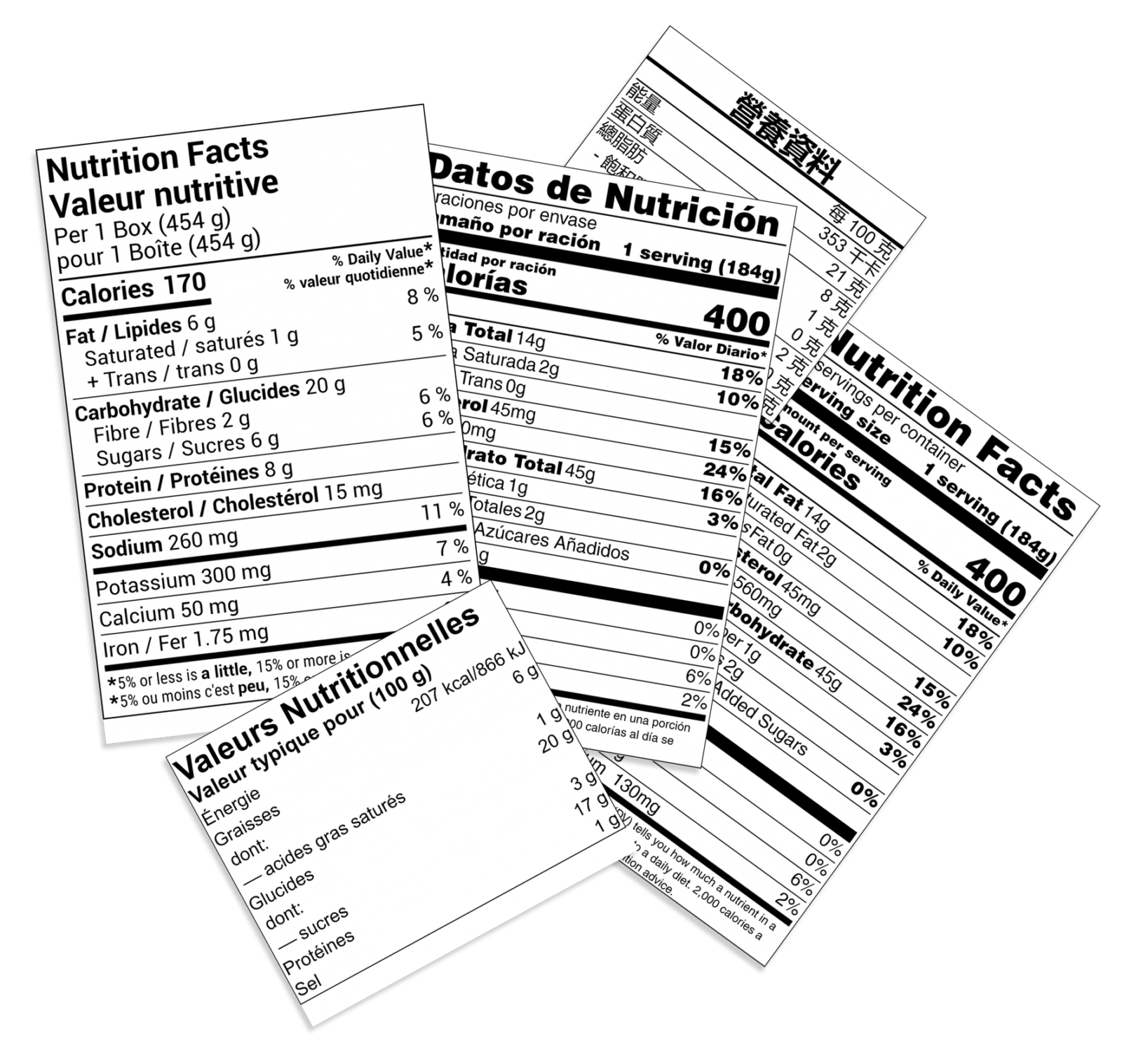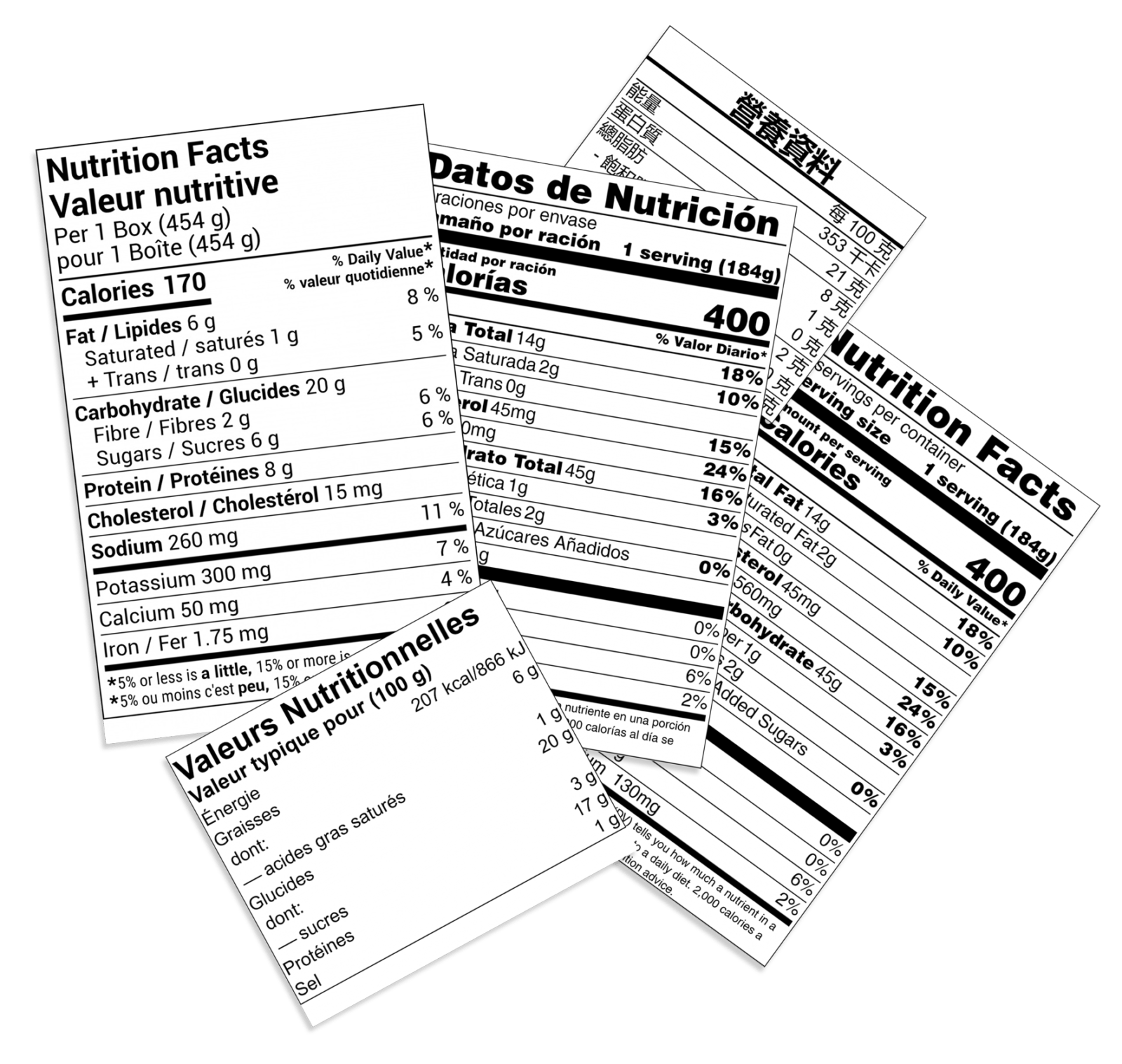 Food import export made easy
–Add additional regions as your needs grow.

Print and Save Labels
Labels can be produced with many printers which offers additional options for our clients.  Also, you can save in pdf, png, jpg and more.

Exporting Data
Once your label is created, you can easily export all the data into easy to use excel files.
Read more
With our software, food manufacturers are able to design labels for a variety of regions, ensuring that businesses stay compliant with different regulations so that consumers are provided with explicit ingredient lists and nutritional information.
Our software provides many convenient advantages during this stage of development, including printing options. You are also able to save the labels in different formats and export these files into a spreadsheet. 
There are a lot of steps and details involved in creating food labels for products. Food manufacturers need to find a way to cut down on time and money when going through the nutrition label creation process. Our software provides a solution for food manufacturers as they navigate through changing regulations and compliance requirements, meet efficiency and profitability goals, and provide superior customer service to their consumers. If your business is ready to try an effective solution to nutrition labeling in the food manufacturing industry, try out our free trial.